The Deutschlandticket has been valid since May 1, 2023. As a 49-Euro ticket, it is valid throughout Germany on public transport and regional trains and is sold as a monthly cancelable subscription. For the equivalent of €1.63 per day, it can be used on all regional trains, suburban trains, subways, streetcars and buses throughout Germany. Validity, conditions, discounts: All questions and, above all, answers about the Deutschlandticket can be found here!
49 Euro Deutschlandticket: Short Info
49 Euro Deutschlandticket: Short Info​
Validity Deutschlandticket

valid in public transport: buses, streetcars, subways, suburban trains, ferries
valid in all local and regional trains in 2nd class
not valid on long-distance trains (ICE, IC, EC, ECE) and on the Flixtrain

Booking Deutschlandticket

available as monthly subscription (49€ per month) or annual subscription (588€ per year)
Cancellation always possible until the 10th of the month
available on bahn.de, deutschlandticket.de and via the apps and websites of the regional transport companies

other conditions

no additional persons, e.g. children (separate ticket required)
no bicycles or dogs (separate ticket required, some bicycle subscription offers)
discount on the Deutschlandticket if provided by the employer as a job ticket
How to book the 49 Euro Deutschlandticket
The Deutschland-Ticket can be sold, for example, as a digital subscription via Deutsche Bahn. It costs 49 euros a month and can be canceled monthly. Cancellation is always possible by the 10th of the month. The ticket is valid nationwide on all public transport networks (bus, streetcar, S-Bahn, U-Bahn, ferries) and on all regional trains throughout Germany. Customers can take out the subscription for instance via the Deutsche Bahn website or via DB Navigator, the Deutsche Bahn App, and at all DB travel centers.
Where is the Deutschlandticket valid?
As a "BahnCard 100 light", the 49€ Deutschlandticket is a nationwide flat rate for all public transport including all regional trains in 2nd class and should have a similar area of validity as the 9-Euro-Ticket. Since it is valid in all transport companies and transport associations, the entire nationwide regional transport of Deutsche Bahn as well as private rail companies such as Metronom, ODEG, Veolia, etc. can also apply with this. Thus the 49€-Deutschlandticket would apply similarly as the former weekend ticket – and/or its successor Quer-durchs-Land-Ticket – however not for 42 euro per day, but 49 euro per month. The 49€ ticket is valid in Germany on:
Public buses
Streetcars
Subways
suburban trains
ferries (e.g. in Hamburg, Berlin)
Regional trains 2nd class
Regional express trains 2nd class
The Deutschlandticket is valid for travel abroad: Some regional trains in Germany cross national borders, for example to Salzburg in Austria, to Vaals in the Netherlands or to Swinemünde on the Polish part of the island of Usedom.
The following applies here: The Deutschlandticket for 49 euros is valid on all routes and to all stations to which tickets of the Deutschlandtarif are also valid – i.e. also for cross-border journeys, provided these are also included in the Deutschlandtarif. A selection of the stations abroad to be reached, including journeys there, on which the 49€ ticket is valid:
Journeys to Austria
ÖBB S3: Freilassing – Salzburg BRB
RE5: Munich – Salzburg BRB
RB54: Munich – Kufstein
Außerfernbahn: Pfronten-Steinach – Vils – Reutte (Tyrol) – Ehrwald – Griesen
Journeys to Switzerland
SBB: Zell im Wiesenthal – Lörrach – Basel Bad Bf
DB Regio: Weil am Rhein – Basel Bad Bf
DB Regio: Erzingen – Trasadingen – Schaffhausen – Thayngen – Bietingen
Trips to the Netherlands
ASEAG line 25: Stolberg, Mühlener Bf – Vaals
ASEAG line 33: Fuchserde – Vaals
ASEAG line 34: Diepenbenden – Kerkrade
Trips to France
Alsace-Express: Mainz – Wissembourg
Weinstraßen-Express: Koblenz – Wissembourg
Saarbahn (S1): Saarbrücken – Saargemünd
Saarbahn (MS2): Saarlouis – Creutzwald
Journeys to Luxembourg
Trips to Poland
DB Regio: Züssow – Świnoujście Centrum (Swinoujscie)
Tourist railroads:
Railroads that are mainly used for tourism can often be used with the Deutschlandticket for 49 euros, but with a surcharge. However, there are exceptions; for example, the steam trains of the Harzer Schmalspurbahnen can also be used with the Deutschlandticket, except on the section up to the Brocken.
Zittau narrow-gauge railroad: historical surcharge (8 €) required.
Weißeritztalbahn: Historic supplement (8 €) required
Lößnitzgrundbahn: historical surcharge (8 €) required
Fichtelbergbahn: historical surcharge (8 €) required
Harzer Schmalspurbahnen: included, also steam trains, except Brockenbahn Drei Annen Hohne – Brocken
Molli: narrow-gauge railway surcharge (8€ per day or 25€ per week) required
Rasender Roland: narrow-gauge railway surcharge (8€ per day or 25€ per week) required
Döllnitzbahn: diesel trains included, for steam trains distance-dependent steam surcharge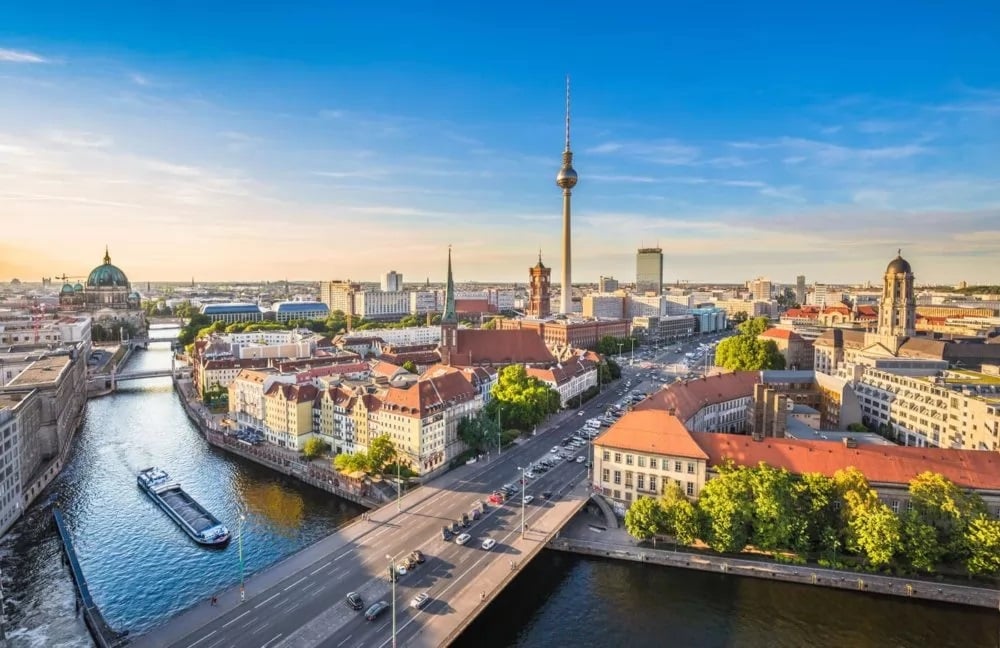 Where is the Deutschlandticket not valid?
Long-distance travel: The Deutschlandticket is not valid on long-distance services operated by Deutsche Bahn or private long-distance companies such as Flixtrain. This means that the 49-euro ticket is not valid on ICE, IC, EC or ECE trains operated by Deutsche Bahn.
Travel in 1st class: The 49€ Germany ticket is only valid for travel in 2nd class. There is also 1st class on regional trains, but this cannot be used with the Klima-Aboticket. There are likely to be exceptions in North Rhine-Westphalia: The 1st-class supplementary ticket is to cost a total of 69 euros a month.
Passenger use: Subscription customers know and appreciate the arrangement: They can often take passengers along free of charge during certain periods, such as in the evening or on weekends. It is not yet known how this will work out with the Deutschlandticket.
Some regional train connections: In addition, the Deutschlandticket will probably not apply to some regional train lines. The background to this is that these train connections are offered by DB Fernverkehr, usually travel as white InterCity trains, may be used with tickets for local trains, but according to current tariff regulations are not considered local or regional trains. Therefore, no Deutschlandticket is valid on these train connections:
Berlin Hbf – Elsterwerda (RE 17)
Berlin – Eberswalde – Prenzlau (RE 28)
Potsdam – Berlin Hbf – Cottbus (RE 56)
Dresden Hbf – Freiberg (Saxony) – Chemnitz Hbf (RE 3)
Dortmund – Dillenburg (Hesse) (RE 34)
Bremen Hbf – Oldenburg (Oldb) – Norddeich Mole (RE 56)
Stuttgart Hbf – Horb – Singen (Htw) – Konstanz (RE 87)
49 Euro Deutschlandticket or German Rail Pass?
If you want to travel around Germany, have plenty of time and like to take the train, you can book the 49 Euro Deutschlandticket.
However, because the 49 Euro ticket is not valid on high-speed trains such as the ICE or long-distance trains such as the IC or EC, the German Rail Pass is ideal for all travelers who are only in Germany for a few days and want to cover longer distances. For example, if you want to travel from Berlin to Munich by train, it only takes 4 hours on the ICE – more than 9 hours on regional trains.
In terms of price, of course, the 49 euro ticket is much cheaper: for the equivalent of 1.63 euros per day, all regional trains can be used. The German Rail Pass starts at 153 euros for 3 days' use of any number of trains, including high-speed trains like the ICE. By the way, there is no obligation to reserve a seat in Germany, but reserving a seat is advisable, especially for ICE trains.
| Train Tickets in Germany | Price |
| --- | --- |
| Deutschlandticket | 49 Euro per month |
| German Rail Pass | from 153 Euro for 3 days |
| Single Ticket for ICE (Super Sparpreis / Super Saver Fare) | from 17,90 Euro |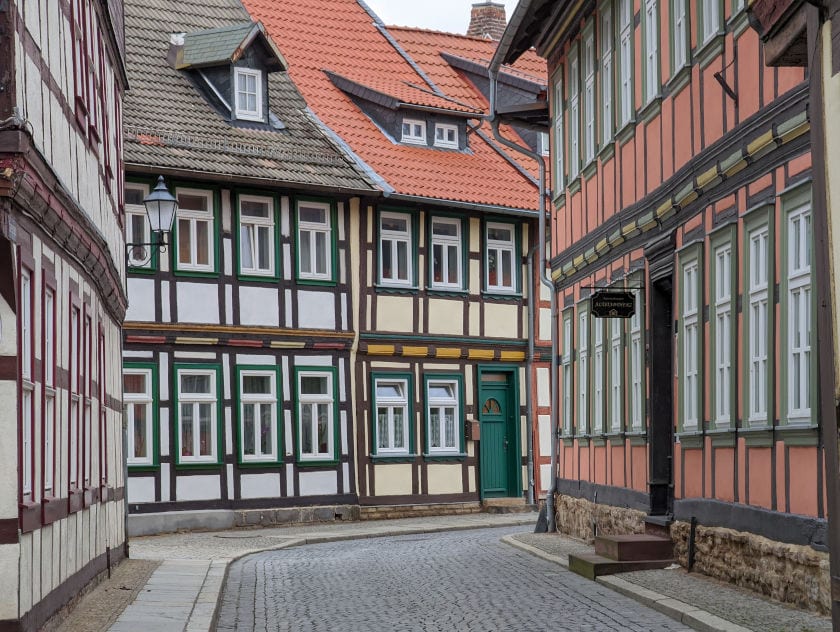 Can bicycles and dogs be taken along free of charge?
The transport of bicycles and dogs with the Deutschlandticket is regulated differently in the transport associations. The tariff regulations in the respective transport association apply. For the transport of bicycles, the transport regulations in the individual federal states must be observed. But even within federal states, transport associations sometimes have their own regulations.
Carriage of dogs: Dogs can be taken along free of charge with the Deutschlandticket in Berlin, Brandenburg, North Rhine-Westphalia as well as around Dresden in the Verkehrsverbund Oberelbe (VVO).
Taking bicycles: Bicycles can be taken free of charge on regional trains in Thuringia and around Dresden on the VVO (Verkehrsverbund Oberelbe).
How can I cancel the 49 Euro Deutschlandticket?
The 49 Euro Deutschlandticket can be canceled on a monthly basis. If notice is given by the 10th of a month, the Deutschlandticket ends on the last day of that month. So if you only want to use the Deutschlandticket for one month, you should cancel it immediately after purchasing it.
Can I take other people with me with the  Deutschlandticket?
No, unfortunately you cannot take guest travelers with you if you are traveling with the 49 Euro Deutschlandticket. Every traveller need his own ticket. The same applies to children older than 6 years of age.
Can I book the Deutschlandticket even if I am not a German citizen?
Yes, that is possible. Anyone can buy the 49 Euro ticket and use it on public transport and all regional trains throughout Germany.
The Deutsche Bahn: Germany's Principal Train Company
The Deutsche Bahn is the German InterRail train system. The fastest European train in Germany is the ICE train. The ICE train offers electrical outlets at the seats, free Wi-Fi, meals, and special locations for quiet train travel. There are a number of different ICE railways with the ICE Sprinter being the fastest.
Deutsche Bahn or DB is the main railway in Germany. It has all sorts of interconnected transports by rail, including commercial lines that transport goods and products instead of people. Additionally, Deutsche Bahn (DB) manages regional trains and national trains so that your passenger train tickets come with multiple rail options.
The trains under Deutsche Bahn's control include the ICE trains, intercity trains, EC trains and the regional express trains. ICE is short for "intercity express," and is the fastest train transport you can take between major cities. You should consider purchasing a Bahn Card or German rail pass so that you can take full advantage of the ICE trains. The ICE trains cut travel time almost in half.