You're planning a trip to Europe, but time is limited. Whether you have one week or three, you still will never have enough time to experience the myriad cultures and peoples and scenery that is Europe. What is the best way to travel around the continent and enjoy yourself with a minimum of stress and hassle? Think Eurail and the Eurail Pass. Think of a train, the easy, fast way to travel.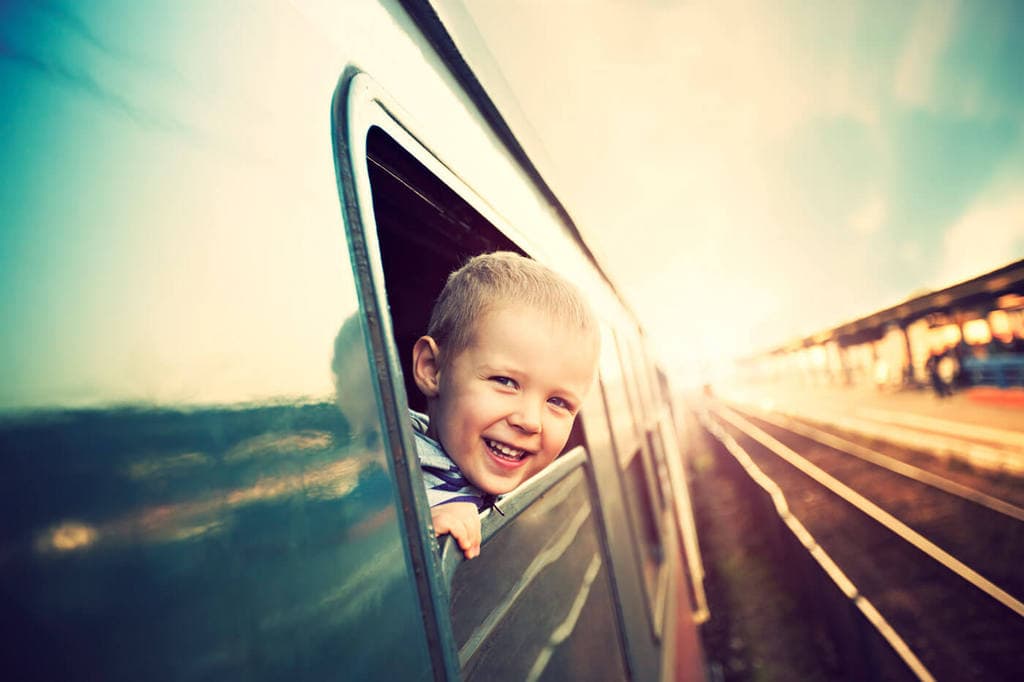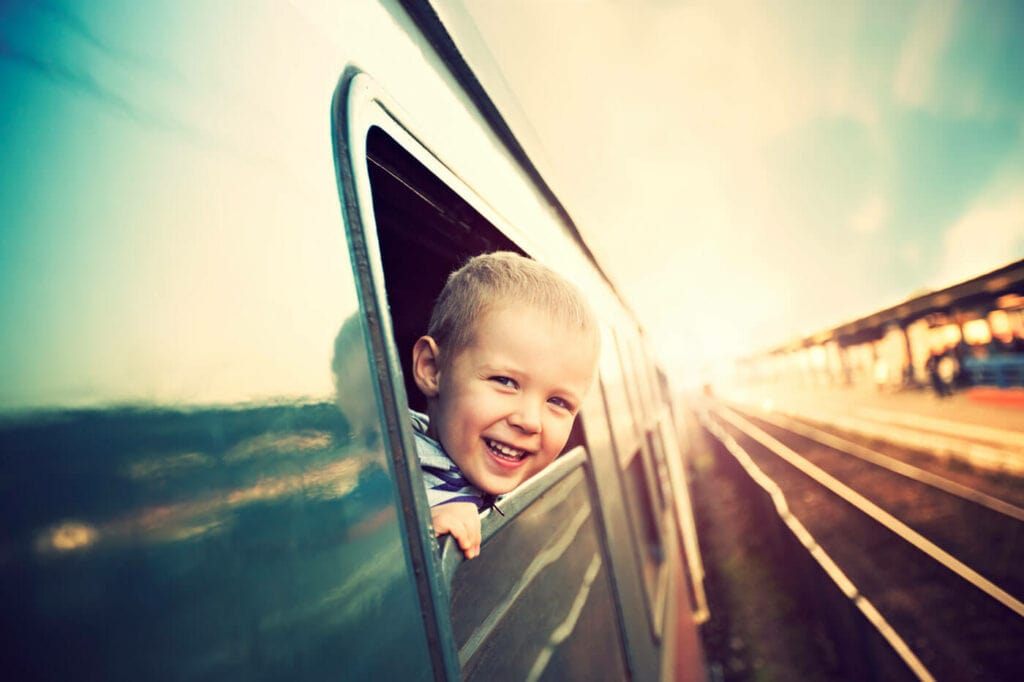 Why is a train with a Eurail Pass the best way to travel?
It is a ticket to almost unlimited travel.
Eurail is a company formed in 1959 by a consortium of European rail and shipping companies. Someone had the brilliant idea of eliminating the hassle and decreasing the expense of travel between and through European countries by producing a ticket that all the companies would honor. No longer do you have to buy point-to-point tickets on BritRail or in Germany or Switzerland. Train tickets are a thing of the past. Not only does it allow you to access train travel, but you can also use the Eurail Pass as a ticket for many ferries and buses. The rail pass may also be used as a ticket for some museums.
When you buy a Eurail Pass, (Eurail and Eurorail are the same) you buy a ticket for your segment of your adventure as you are planning to need, all in one. The rail pass is good for almost all train travel in Europe. Most of the time, all you have to do is show the rail pass and you're on board. Some trains do require seat reservations, however, especially the high-speed trains and the overnight trains.
The Eurail Pass or Eurorail can give you the ability to hop on a train any time, any day. If you buy a Global Continuous Pass, you can be totally spontaneous with unlimited travel. Eurail also offers the Flexi Pass, which gives you a certain number of train rides in a certain amount of time. The Flexi Pass is more economical. You can get a rail pass with 3, 4, 5, or 8 days of travel in one month. And you can have more than one train ride on your travel days.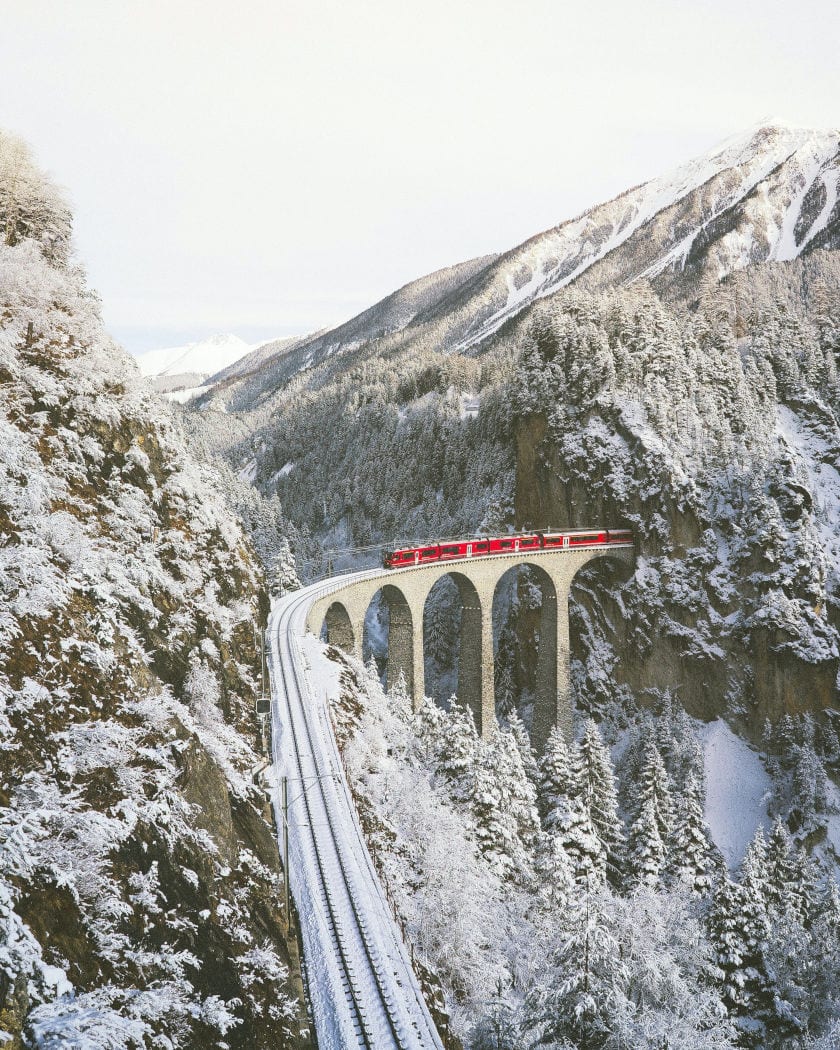 Global Pass versus One Country Eurail Pass
Eurail has two basic Passes, the Global Pass and the One Country Pass.
Global Pass
A Global Eurail Pass allows you to take a train through 33 European countries and to see as much as you can. If your ideal vacation involves experiencing many European countries, then the Global Pass is ideal. The Global Pass will get you from Scotland to Turkey.
A Continuous Eurail Pass allows you to travel on any day within the time period you purchased. For example, if you have bought a month of train travel, you can use your pass every day of that month. The passes come as 15 days, 22 days, 1 month, 2 months, and 3 months.
The Flexi Eurail Pass is cheaper because it limits the number of days you can travel. But you pick the days. If you plan to stay in each city for three days, then travel to the next, you do not need a Continuous Pass. For a 1 month Flexi Pass, you can choose 4, 5 or 7 days in the month. For a 2 month pass, you can select either 10 or 15 days in that time period.
The Eurail price for the Global Eurail Pass will depend on whether you choose a Continuous Eurail Pass or a Flexi Eurail Pass and the length of time you'll be in Europe. But there are ways to save money on both the Global Pass and the Country Pass.
Book early. The Eurail full fare prices are the ones you pay when you try to book just before you leave. If you plan your trip several months in advance, you can often get serious discounts on the Eurail Pass – at least in quite a few countries, especially United Kingdom, France, Germany, Austria, Italy, Spain, Sweden and Finland. Some eastern European countries do not offer advance discounts.
Children, ages 4 to 11, often get a 50% discount, while those under 4 years old can travel free in the lap of an adult. If there is a seat available, the child can use it, not needing a ticket.
Youths, usually ages 12 to 27 years old, can buy discount cards for the Eurail Pass at the train station in several countries: United Kingdom, Germany, France, Belgium, Austria, and Italy.
Seniors, starting at age 60 to 67 depending on the country, can purchase discount cards for the Eurail Pass at the train station in Europe in some countries.
Your traveling may be cheaper if you pick your travel days in the middle of the week instead of on the weekend.
Costs of Eurail Global Pass
| Travel Days in 1 Month | Price |
| --- | --- |
| 4 | $207 |
| 5 | $237 |
| 7 | $281 |
| 15 | $372 |
| 22 | $436 |
| Travel Days in 2 Months | Price |
| --- | --- |
| 10 | $337 |
| 15 | $414 |
| Continuous Global Pass | Price |
| --- | --- |
| 1 month | $563 |
| 2 months | $614 |
| 3 months | $758 |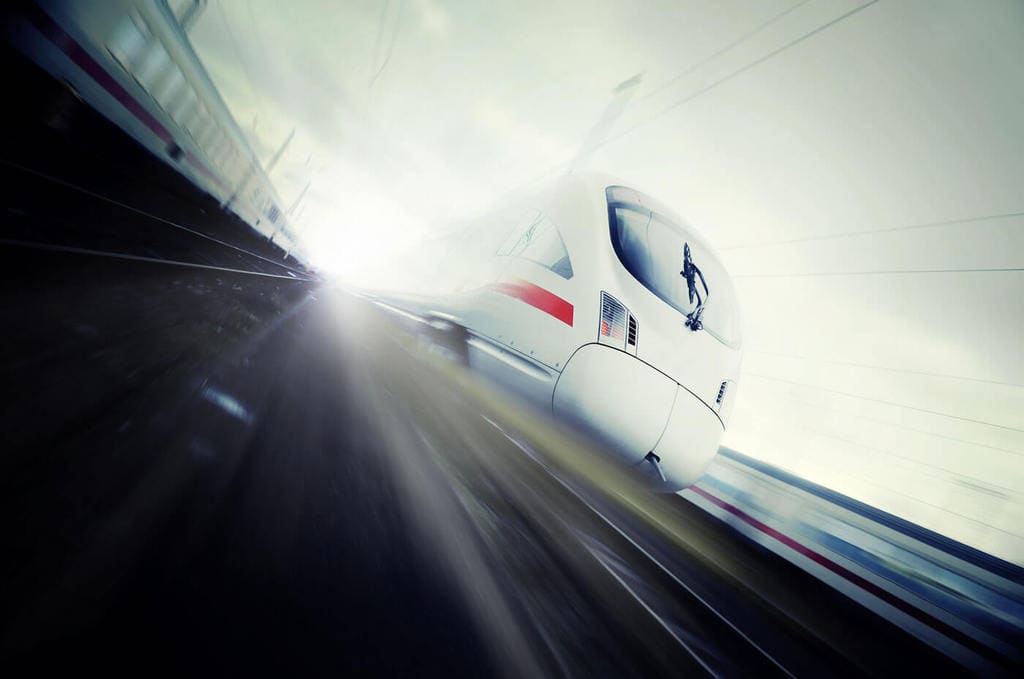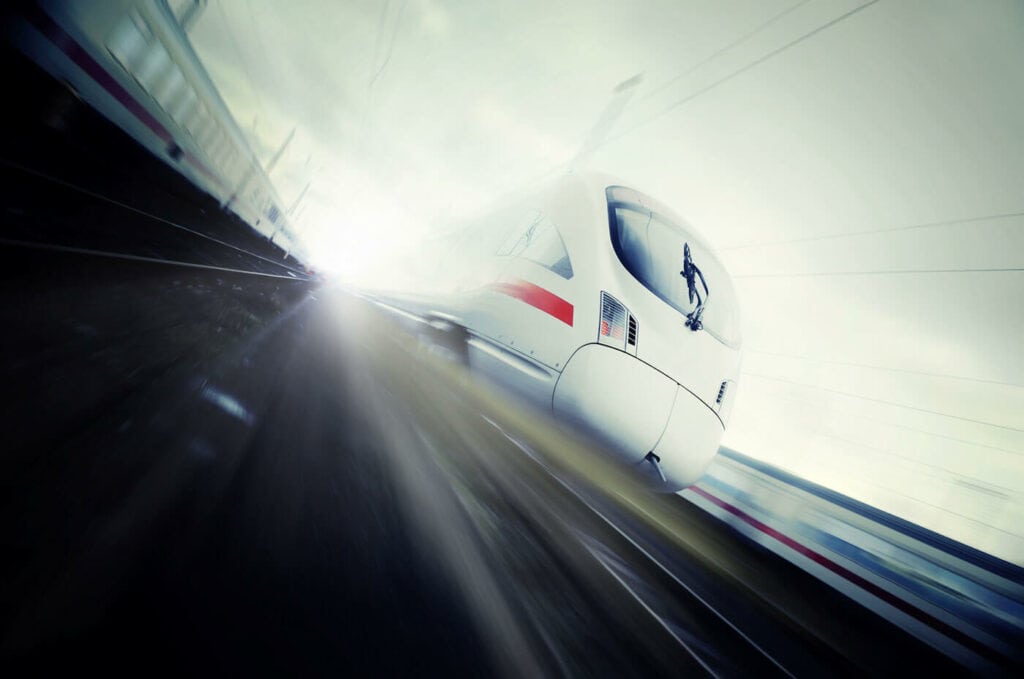 One Country Eurail Pass
The One Country Eurail Pass allows you to explore a single country in depth, from museums, opera houses, theaters, and palaces in the cities, to rolling farmland, snow-capped mountains, quaint villages and medieval castles in the countryside. You can hop aboard a train to travel to another city as easily as you can catch a cab. It all depends on what you want to do. The price for the One Country Pass will vary with the country.
But look what encounters you can have in one country!


A One Country Spain Eurail Pass can give you all this in 4 or 5 travel days.
The train starts in Barcelona.
Casa Mila La Pedrera, Casa Batllo and the incredible Sagrada Familia, all architectural wonders by the brilliant Antoni Gaudi, mixing buildings with nature.
Experience Catalan cuisine and the fine wines of Barcelona.
Visit beautiful beaches on the shores of the Balearic Sea
Your next train is to Valencia.
The futuristic City of Arts and Sciences includes an oceanarium and a planetarium. Don't forget that the rail pass is also a ticket to some museums.
Incredible beaches with miles of golden sand line the coast.
Explore the cobbled streets of Old Town with art shops and restaurants. Get lost in the maze of back streets and shaded squares with odd cafes.
Your ticket takes you to Madrid.
Madrid is the home of Flamenco. Take in a performance. You'll never forget it.
No trip to this great city would be complete without a visit to the Prado Museum, one of the finest art museums in the world.
Madrid has twelve palaces! You must explore a few of them, including the Royal Palace, the largest functioning palace in Europe..
Flash your rail pass and you're off to Seville.
Seville is medieval. Wander the streets of Barrio Santa Cruz to escape into another century.
Enjoy the Mediterranean and Spanish cuisine.
The Real Alcazar de Sevilla is a fourteenth century Moorish castle, known for its beautiful mosaics.
Then visit Malaga with your rail pass.
This ancient port city has a diverse history. The oldest building is the Roman amphitheater.
The fortress on the top of the hill, overlooking the city, is Alcazaba, one of the finest examples of Moorish architecture. Above Alcazaba looms Gibralfaro Castle with the finest views in the city.
Malaga is known for its fine wines.
Malaga is the home of Pablo Picasso. A walking tour will take you from the house where he was born to the museum in his honor.
Spain rail pass /
Days per Month

Price
3
$254
4
$295
5
$329
6
$362
8
$419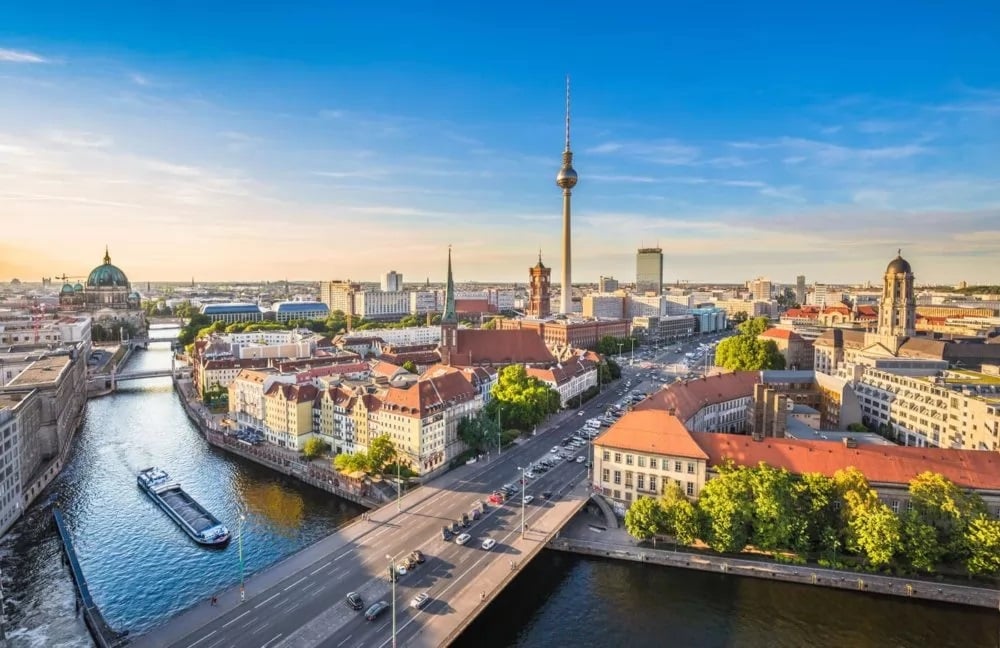 But Spain is not the only fascinating country in Europe and your rail pass will take you farther than point-to-point tickets.
Germany is a land of forests and mountains, a land with a long history and a thousand tales and legends. Dotted with castles, from the Cinderella-like Neuschwanstein Castle to the massive Hohenzollern Castle, the countryside reflects its medieval background. The Brandenburg Gate in Berlin and the Cologne Cathedral are architectural wonders. The natural beauty of the Black Forest, the Rhine Valley and Konigssee must be seen – and photographed. The Berlin Wall should be on everyone's list.
Germany rail pass /
Days per Month

Price
3
$272
4
$292
5
$312
7
$383
10
$494
Eurail can open up Italy, the birthplace of the Roman Empire and the heart of the Renaissance. Visiting the Colosseum in Rome or Pompeii will give you glimpses of life two millennia ago. Rome is called the Eternal City and you will see why as you wander the Roman Forum and visit the Pantheon. Then on to Venice, the city of canals and bridges and gondolas. Treat yourself to a ride down the Grand Canal. Visit St Mark's Basilica, a magnificent cathedral. You mustn't forget the Leaning Tower of Pisa and the city of art, Florence, the Amalfi Coast and Capri. There is more than can be seen in a year so choose wisely.
Italy rail pass /
Days per Month

Price
3
$142
4
$171
5
$198
6
$224
8
$269
In France, you must begin in Paris, at the Eiffel Tower, the symbol of France. From the top of the Tower you can see 70 kilometers. The Louvre Museum is another landmark in the Parisian landscape and not to be missed. You can wander down the Champs-Elysees through the Tuilerie Gardens to the Arche de Triomphe. But Paris is not all of France. The Palace of Versailles is not far, known for the famous Hall of Mirrors and the formal gardens. From Mont Saint-Michel in Normandy to Provence on the Mediterranean Sea, to Mont Blanc, mountain that forms the border between France and Italy, the countryside is filled with quaint villages, medieval castles and restaurants serving the finest food and wine in Europe. And your rail pass is your ticket to all of it.
The Eurail France rail pass permits rail travel from 1 to 8 days per month, ranging in price from $115 USD to $385 USD.
France rail pass /
Days per Month

Price
1
$110
2
$165
4
$246
6
$311
8
$368
Eurail Pass and Seat Reservations
Seat reservations are required for some trains. Reservation fees are not covered by the rail pass. You can make seat reservations for 95% of European trains through Eurail. Tickets for travel in some countries will be sent as e-tickets. Others will be mailed as paper tickets.
Seat reservations with subsequent reservation fees are required for most of the high-speed trains, such as the Eurostar, the Thalys trains or the TGV. Some regional trains are also not covered by the rail pass from Eurail. Overnight trains on European rail also require reservations. Some night trains and regional trains require train tickets.
Read here about the prinical European high-speed-trains, whre seat reservations are mostly required:
Difference between Eurail and Interrail
There is a difference in the types of rail pass. The Eurail rail pass is for non-Europeans, issued by Eurail. European citizens or residents must use an Interrail Pass. An Interrail Pass is sold by Interrail, a separate company. A third company, Rail Europe, also sells rail passes. Rail Europe offers basically the same rail pass that Eurail does, without the convenience.
If you purchase a One Country rail pass from Eurail, the rail pass will not cover a train ride into the country of your choice. You might require an airline ticket to get into the country first. The rail pass will only cover train rides from point to point within the borders of the European country. For example, if you fly to London and take the Eurostar to Paris to spend your vacation in France, Eurail will not cover the cost of the Eurostar ticket.
Rail cars are separated into first class and second class. First class seats are wider and first class passengers get special treatment. Second class is comfortable and clean but without the special treatment.
When you order your rail pass, all your train tickets in one, remember that Eurail, not Interrail is the company for non-Europeans. Grab your backpack, make sure you have your rail pass, and remember that your Global Pass is a ticket to adventure.