Eurostar are high-speed passenger trains that travel through the channel tunnel and connect Paris and London, Lille and Brussels. The journey from London St. Pancras to Paris Gare du Nord takes only 2 and a half hour. Tickets,  popular routes, classes: Here is everything you need to know about the Eurostar Paris – London.
Eurostar – Short Info
Popular Routes

London to Paris
Paris to London
London to Rotterdam
London to Amsterdam
Direct Eurostar trains to Disneyland
Direct trains to the French Alps

Classes

Standard Class
Standard Premier
Business Premier

Cheapest Ticket
London to Paris from €44
Good to know

Check-in times prior to departure
Merger with Thalys by the End of 2023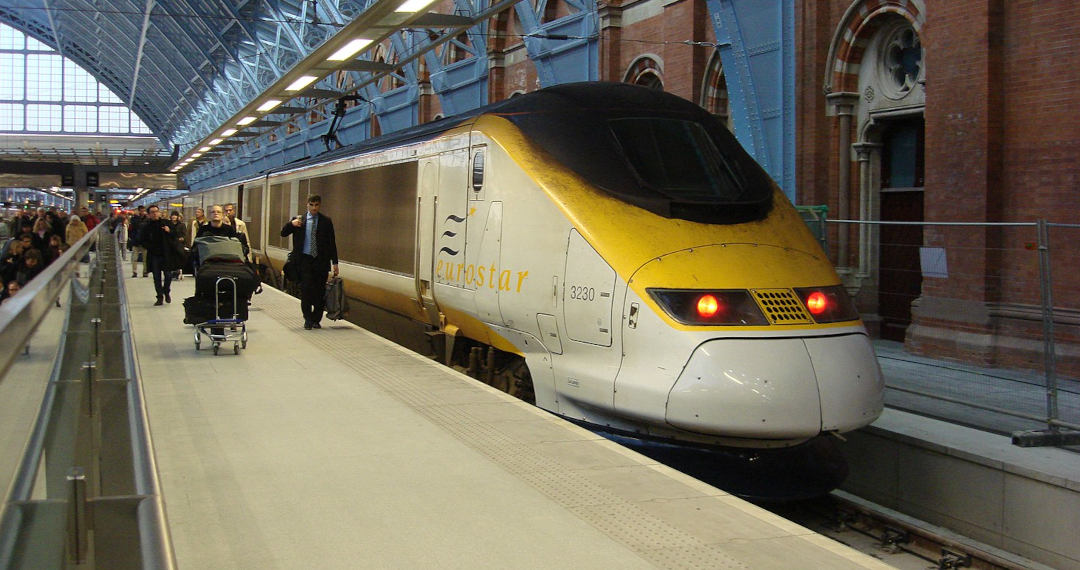 What is Eurostar?
These are high-speed passenger trains that travel through the channel tunnel and connect several Europe countries. The trains connect Lille, Brussels, Paris, and London. Eurostar became operational in 1944 and since then has been offering quality rail services to the above-named cities. The high-speed passenger trains move through France, UK, France, to mention but a few countries. The high-speed passenger trains attain speeds of up to 300km/hr. Eurostar Trains are quite fast, and the Rail system is well built to accommodate such high-speed. The journey from Pancras to Gare du Nord takes only a few hours on the fastest London to Paris train.
If you want to discover more of Europe by train, read our full guide How to rail Europe or, when it comes to tickets, our guide to European Train Tickets.
Eurostar London – Paris
The fastest option to travel between these two cities.
London to Paris
This is a 2 hours journey by Rail. The Eurostar Trains are ever busy through this route from Pancras to Gare du Nord, Paris. The trains travel from London St Pancras to Paris Gare du Nord very frequently. You can never miss a Eurostar train from Pancras to Gare du Nord, Paris. They only take breaks on Christmas Day to observe the holiday. The trains may make a few stops along the way in different stations then later proceed to their designated location.
Paris to London
Traveling from Paris Gare to London, Pancras is an amazing experience. The Europe Eurostar trains to Pancras, from Gare du Nord offer a variety of amenities on board, including free WIFI, power sockets, and top-notch seats. In addition, Eurostar tickets from London, UK to Paris Gare have been made more flexible due to the current pandemic situation. This is to allow for proper travel plans and ensure everyone travels at their own time of choice. Some seasons may have cheap Eurostar tickets, while at times, the fare may fluctuate a little. The Paris train moves at a high-speed of 300km/hr, making the journey around two and a half hours long from Paris Gare. The Paris train slow down through the Channel Tunnel connecting Europe.
Eurostar train travel on first-class comes with advantages such a being able to go to the Business Premier Lounge of Paris Gare du Nord. A Paris train is very much comfortable and reliable. A Paris train from London, UK is gives passenger a home feeling.
Other Eurostar Routes
London to Rotterdam
Through the Channel Tunnel, the Eurostar trains travel from London, Pancras station to Rotterdam then to Amsterdam for about three and a half hours. There are cheap Eurostar train tickets. It is advisable to be keen and make quick decisions on travel times as they may influence ticket prices. To get good ticket fare deals, visit the Eurostar website and get the ticket fare timetable.
London to Amsterdam
The high-speed trains navigate from London Pancras station, Uk to Amsterdam in about three hours. The trains to Amsterdam are comfortable and accessible to people with disabilities. This route from Pancras to Amsterdam has had new trains added to it, and they are quite fast, attaining high speeds of up to 320km/hr. The ticket fare to Amsterdam is flexible and can be accessed through the Eurostar website journey planner.
Eurostar to Disneyland
From London St Pancras, the train has specific days in which they travel to Disneyland. If you plan to travel by Rail, then the days are Monday, Wednesday, Friday, and Sunday. The return train travels on Fridays and Sundays. For cheaper Eurostar train ticket fare, you may choose the London to Paris, France train and connect to Disneyland.
Eurostar to the French Alps
It is easier to get to the ski resorts by Rail and specifically through the Eurostar ski trains. Plan your ski holiday adequately, and get a good resort. Also, get into the Eurostar website and check out the Eurostar ticket fare. The Eurostar trains leave London St Pancras and head to the French Alps. There are overnight and daytime trains. Day travel is usually the best. You get an amazing view and enjoy the whole journey there. When planning your ski holiday, you can get Euro train tickets and ski accommodation all none package. This ticket option is much simpler.
Daytime Ski trains get fully booked more often than not. The trains have amenities such as power sockets and more. The night trains have fewer comfortability features compared to their daytime counterparts. Also, the scenery is breathtaking. This is definitely worth a try.
Eurostar trains to Lyon, Avington, and Marseille, France
From London to Marseille the train has 1st class and 2nd class a well. They are comfortable trains with power sockets and free WIFI on board. The trains enter the Channel Tunnel into France. As the train moves to Avington, there are wonderful views of different rivers, including River Rhone. Approaching Marseille, the Mediterranean can be spotted offering a marvelous view of the sea.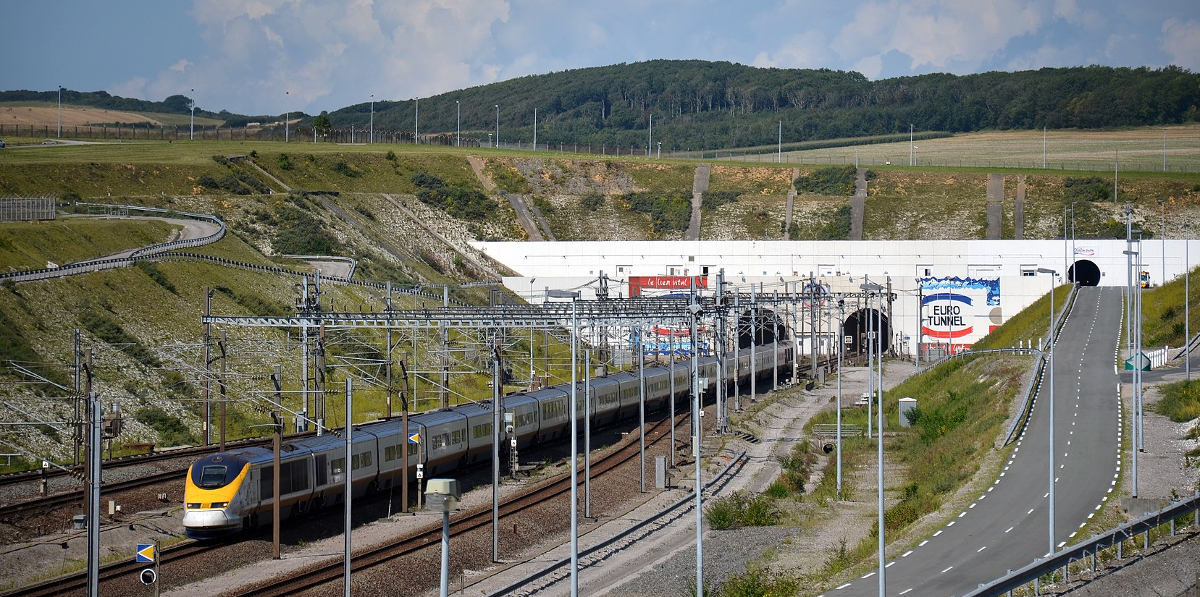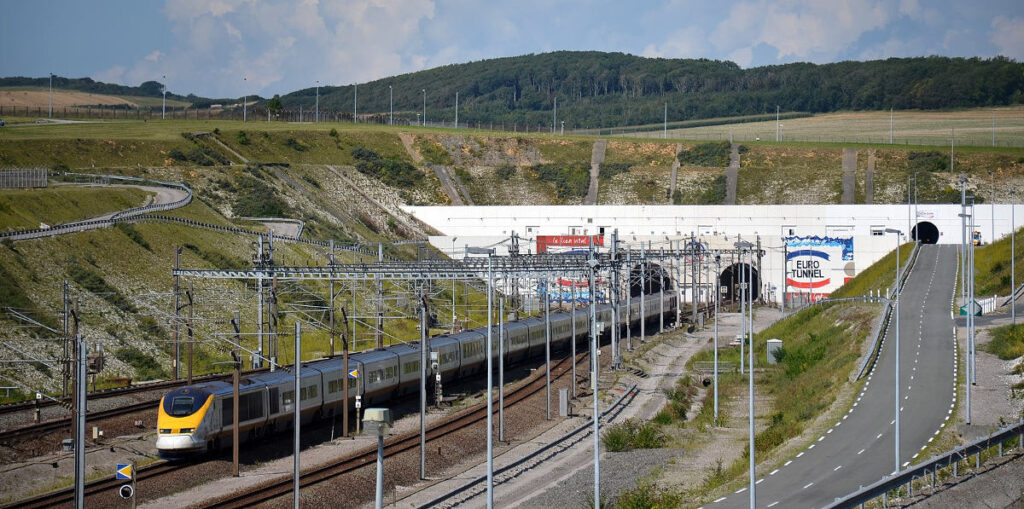 Eurostar and Thalys
Eurostar and Thalys will merger end of 2023.
Eurostar
Traveling to Disneyland Paris or the French Alps is easy on the Eurostar train line. It is another SNCF high-speed train that travels between London, Paris, Belgium, and the Netherlands. The Eurostar trains in France connects with TGV and Thalys route services. Also, Eurostar and other SNCF/TGV trains provide mobility services if needed by contacting them directly.
Eurostar operates with tickets that include:
Standard: Standard seating out of a station in France is really a 2nd class category. You would never know it because it offers air conditioning, cushioned seating, snack tables, and free Wi Fi. There are café-styled bars for purchasing food and drinks or you can bring your own refreshments.
Standard Premier: Standard Premier is first class seating. Food and alcohol are refreshments offered at your seat. There is WiFi, USB Ports, sockets, and seats that recline with a reading light and a small table that folds down, i.e., airline tables.
siness Premier: A Business Premier train ticket provides similar first-class amenities. Complimentary hot meals are served with champagne, wine, beer, or soft drinks served at your seat. There is Wi Fi, USB Ports, electrical sockets, reclining seats, and a drop-down table.
Thalys High-Speed Trains
Just this year In September 2020, the Thalys and Eurostar rail lines merged together. Sharing the Eurostar cross-country transit line and route destinations is the Thalys high-speed trains. This neophyte high-speed rail line trips run at 300 km per hour.
This swift train system connects to several Western European cities like Belgium, Holland, Germany, Brussels, Cologne, and Amsterdam. Its high-speed trains are efficient with excellent service time and three classes of service:
Standard: passengers will enjoy the bar with wine, alcoholic beverages, and soft drinks. Bring your electronic devices that can be plugged into the train's electric sockets next to seats.
Comfort: passengers will enjoy large, cushy seats. There is free Wi Fi and electric sockets.
Premium: passengers can relax in highly cushioned seats. Meals are served at your seat with a complimentary newspaper. Electric power sockets are available. Fast Wi Fi is free.
Thalys trains take passengers on journeys across Western Europe. Stopping in France, Belgium, Holland and Germany, this high-speed train network is a cost-effective and fast way to enjoy the fun and beauty across this region. It operates trains multiple times daily.
How to Find Cheap Tickets für Eurostar
Eurostar train tickets fare may fluctuate as the date of travel approaches. It is advisable to make early bookings when ticket booking dates appear on the Eurostar website. From London to Paris then heading to Brussels a ticket costs around 50 pounds for one-way tickets. Sometimes, connecting becomes the best option, especially when traveling to Brussels. Eurostar cheaper return fares may be accessed on Mondays ad Thursdays at midnight and midnight Saturday. There is a fee charged when travel dates change. It is important to analyze the round trip fares and compare them with one-way tickets in order to help you save a few coins in your journey plan.
Fares for babies under the age of four years are free while the rest pay a fee according to their age. Children are only allowed to travel with a guardian present, and for above 12 years, they require signed consent from guardians. The Eurostar website clearly articulates all rules regarding children and baby's travel. Youth fees also apply to children that are aged 12 years and above.
How To Buy Tickets
Ticket buying usually opens six months prior to travel by Rail. Eurostar tickets can be accessed on their website (www.eurostar.com) for all European travel. However, if you are traveling to Brussels and Paris Gare, you can use the raileurope.com website to book your onward Cheap eurostar tickets. Eurostar tickets are non-refundable. Therefore, it is important to wait for the onward booking in order to get your Cheap eurostar tickets. You can thereafter Manage your booking from the Eurostar website. In the UK, Eurostar tickets are sold via various cities. Train tickets to Brussels and Paris can be accessed. You can do ample research on the times when Cheap eurostar tickets are available. With Cheap eurostar tickets, you still get the amazing Europe by Rail experience.
| Eurostar Tickets | Price |
| --- | --- |
| London – Paris | from €44 |
| Paris – Amsterdam | from €19 |
| Eurail Pass | from €194 |
Eurail Pass on Eurostar and Reservations
These are places that enable passengers to travel by Rail from London to Brussels, Rotterdam, Amsterdam, and Disneyland. However, routes from London to Marseille are not covered.
If you have an Eurail Pass, you are required to book a seat reservation. The fares prices are similar for all ages.
The prices for the seat reservation are categorized a follows;
London, UK to Amsterdam is around 33 pounds for standard class and 43 pounds for standard Premier.
London, UK to Brussels and Paris, France is 30 pounds for standard and 38 for Premier.
There are a variety of sites through which you can make reservations using the above passes to Brussels and other cities. Having a Eurail pass gives you unlimited freedom over rail movement in Europe. Rail travel is an exciting way to start your trip as it becomes part and parcel of your journey. It presents numerous opportunities with amazing scenery. There are a lot of eye-catching sites to be seen while traveling to European cities like Paris Gare and Brussel. These breathtaking moments remain good memories for the rest of your life.
| Eurail Global Pass / Travel Days in 1 Month | Price |
| --- | --- |
| 4 | $207 |
| 5 | $237 |
| 7 | $281 |
| 15 | $372 |
| 22 | $436 |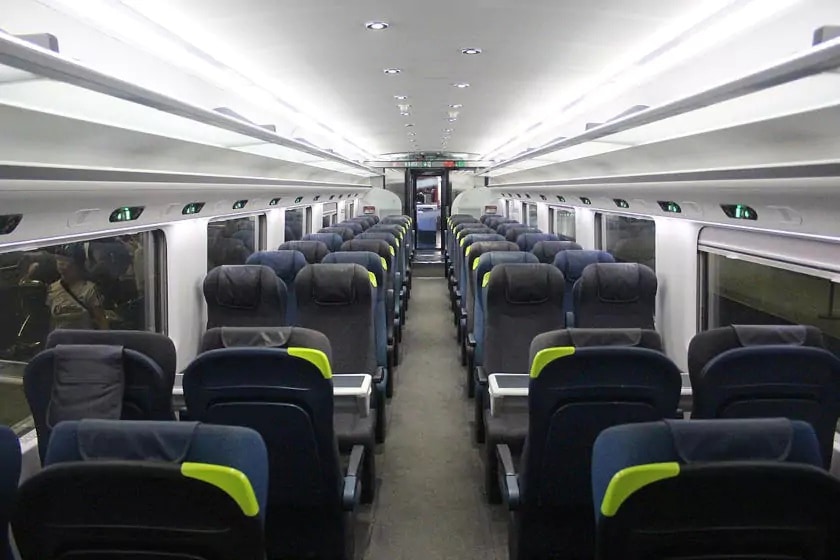 The 3 Eurostar Classes
Standard Class: This s the second class section of the train. This class is equipped with unidirectional seats, tables, and has air conditioning. Additionally, there are power sockets in this class, allowing passengers on the train to charge their digital devices and continue enjoying the marvelous digital world using the WIFI on board this class as well. The seats in these trains are adjustable, and the tables have study lights. The class is tailored to offer the home feeling away from home. The carpeted floors give it a good ambiance and not forgetting how comfortable the class is. In this class, you are allowed to carry food and beverage and also have access to two café cars.
Standard Premier: This class is meant for leisure. The Eurostar tickets prices are adjusted according to the facilities onboard. The class has power sockets and free WIfi signals to enable passengers to have access to their digital world while traveling. This is first class, and it provides passengers with comfortability from chairs, lighting, and tables. The standard Premier is fast with a 2hr journey to Brussels. The trans are tailored mostly for comfortability, and this class is not an exception. With more legroom, you can relax your feet at any angle and adjust your position however way you like on the wide seats available. The class offers a light meal on the journey and both alcoholic and non-alcoholic drinks.
Business Premier: This 1st class business comes with quite some added advantages such as access to Business Lounge in Brussels and London, not forgetting Paris, in France. The class has USB ports on your sits to plug in your device. Additionally, the class has power sockets and free Wi-Fi onboard. The class has comfortable seats and a reading light per seat. Additionally, tickets for this class are refundable. However, the train tickets prices are quite high for this class, given the additional features and accessibility. The 1st Class has access to a variety of beverages ad a hot served meal.
Check-in for Eurostar
Checking in for Eurostar trains is mandatory and requires passengers to avail themselves ahead of time depending on the train and class they are traveling with. For the Business premier, it requires 10 minutes prior and an hour for the Eurostar ski trains. Passengers may check-in using the auto ticket gates or staff desks. After tickets are scanned, a quick and flexible security stop is made, and a passport check. In Brussels and Paris, passport checks are done before security checks.
Check-in at London St Pancras: Check-in at St Pancras is less hectic and after which you get access to a variety of facilities at the station. For the Business Premier ticket holders, they get to access the Eurostar Buisness Lounge and get amenities such as Wi-Fi, beverages, comfortable seats, and so on. The levels at St Pancras are quite self-explanatory, and the St Pancras station has audible speakers through which train agents announce departures. Additionally, the St Pancras station is built with marvelous eye-catching architecture.
Check-In at Paris Gare du Nord: At the station, Paris Gare du Nord, the check-in gate is on the 3rd platform, after which a passenger proceeds to a passport check center followed by security checks. As mentioned earlier, the holder of a business Premier ticket has access to Business Lounges. In Paris, there is a Business Lounge at Paris Gare du Nord, which has a variety of amenities such as Wi-Fi, alcoholic drinks, beverages, Wi-Fi, and comfortable seats. The station's platforms and boarding areas are well labeled for a passenger to maneuver quickly and not get lost.
Check-In at Brussels: The station, Brussels Midi, has 22 platforms and three Eurostar terminal. The check-in in the process is smoothly followed by passport checks and, later, security x-ray scans. Business Premier older, they get access to the Business Lounge that has free Wi-Fi and several other amenities. The departure tunnel is on the right café counter and can be easily spotted.