If you plan to rail Europe, it is a phenomenal European experience that everyone should have in their life at least once. Whether you want to visit Spain or Austria, there are a number of different European countries and cultures to experience, so you want to reach as many locations as possible as you rail Europe. In order to do that, you need to be able to European train travel conveniently. European rail is inexpensive and gives you the opportunity to reach your destination quickly with great scenery. Here is everything you need to know about how to rail Europe.
How to Get Train Tickets to Rail Europe?
There are a number of ways to get European train tickets as you rail Europe depending on your personal preferences. Here are some of the rail options available to you when you want to train travel through Europe. If you want to discover more of Europe by train, read our full guide our guide to European Train Tickets.
Point to point-Tickets in Europe
As the name suggests, Point-to-Point tickets in Europe are simple train tickets that allow you to rail Europe from one point in Europe to another point. This is great for people who will only be going to a limited number of European locations.
Some of the most popular companies that offer Point-to-Point tickets include:
Generally, these companies service one European company but may service International travel as well. Be sure to have your passport ready just in case you do plan to travel to another country.
Eurail Rail Pass Over Country-Specific Passes
The Eurail pass is there for people who plan on exiting from one country and entering another via rail while in Europe. A country-specific rail pass allows you to rail Europe throughout the country of your choice. The Eurail rail pass is better for people planning a long trip involving several countries. If you only want to train travel to one additional country, the country-specific train tickets may be suficient. A Eurail rail pass often also gives you the opportunity to opt for a sleeper train for the longer trips as you rail Europe.
Seat Reservation for high-speed-train often included in point-to-point-tickets
Having a comfortable rail seat can make your experience traveling through Europe even better. If you like the aisle, you can request that as you rail Europe. However, most people will want to look out the window to view the sights in Europe. For these people, a window seat reservation will be best. You get the options to reserve your seat reservation in most Point-to-Point tickets. However, you aren't able to do this while you rail in Germany with ICE. Also, there may be an additional charge for picking a specific seat reservation when using a rail pass. If you want a good view while on the rail, the additional charge is well worth it. Don't forget to mention if you would prefer a sleeper train. This option may not be available with a Eurail rail pass. Some people don't want to see the sights during the European train ride. They just want to get to their destination while sleeping in the sleeper train.
Types of Train Tickets in Europe
There are a number of ways you can receive your tickets. The train tickets can come in the following forms:
platforms with app ticket
The print ticket is one of the most traditional ways to get a ticket. Of course, you need to be careful to keep track of your ticket. If you don't, you will be in trouble when you try to board. E-tickets are more common. You can get the ticket online. You should be able to easily access the ticket on your smart phone when necessary. Just be sure you have reliable cellular service. Print train tickets are more likely to be full-fare tickets while you can get discounts with e-tickets or platforms.
Where to buy cheap train tickets in Europe?
Who wants to pay full-fare while riding rail Europe? Get cheap train tickets with these tips:
Use railways with saver fares for national rides as you rail Europe. Sometimes, staying in the nation can save you money if you use the same rail system.
European platforms like Omio / Trainline for international / cross-border rides can offer discounts. Plan accordingly to get the best discounts.
Use time passes like Eurail or country passes.
Book in advance for off-peak rail seasons to get the absolute best rates. Many locations are still gorgeous in the off season.
Look into travel insurance with your rail Europe company to ensure that your items are protected during your journey. Be careful to analyze the travel insurance properly to ensure you are clear about what is and what is not covered. You can save a lot of money by being prepared.
Traveling Through Countries by Train in Europe
Most countries in Europe has a unique train system that help you get through that specific country. These options are generally easier since you aren't traveling internationally.
France by Train with SNCF
If you want to travel in France by train, you could make usage of the TGV trains, a high-speed rail service reaches speeds of 320 mph. There are 8 different types of high-speed trains. The Eurostar is typically thought of to be a part of this system. The SNF owns 60% of the fastest trains.
The SNCF is the main train company in France. The TGV is the highspeed train.
Paris is the hub for most train travel throughout France. While there may be trains that go between the other areas of France, trains from Paris to other French cities are more frequent and more convenient. The TGV lines are the most popular ones who are connected outside of Paris. The main lines include:
TGV Sud-Est and TGV Midi-Méditerranée connects Paris to Dijon, Lyon, Geneva, the Alps, Avignon, Marseille, Nice and Montpellier.
TGV Atlantique Sud-Ouest and TGV Atlantique Ouest connects Paris to Brittany (Rennes, Brest, Quimper), Tours, Nantes, Poitiers, La Rochelle, Bordeaux, Biarritz and Toulouse.
LGV Rhin-Rhône connects Strasbourg and Lyon, not going through Paris whatsoever. There are six trains a day. Some trains go further south than Lyon.
Children get special prices. Children under 4 are free as long as they don't need a seat. Children under 11 who need a seat are half price.
Italy by Train with Trenitalia
If you are planning to Train Travel in Italy, the fastest trains to be used are the Frecciarossas. It has over 200 connections in Italy a day and can reach speeds greater than 200 mph. The trains have air conditioning, electrical sockets, luggage storage, toilets, and Wi-Fi accessibility. The two trains available are the Frecciarossa 1000 and Frecciarossa ETR 500.
The two main companies to choose from for train travel in Italy are Trenitalia and Italo Treno. Simply visit the websites to start planning your trip. Italian trains allow you to pick a fast-speed train or a regional train. The regional trains will be significantly cheaper, but they will also be much longer. Buying your tickets in advance will help you save some money as well. It's important to know the most popular train stations throughout the country, including:
Naples Centrale – NA C.LE
Florence Santa Maria Novella – Fl.SMN
Venice Santa Lucia – VE. S.L.
Genova Piazza Principe – GE P.P.
Genova Stazione Brignole – GE BRIG
La Spezia Centrale – SPEZIA
Most of the central stations, as the name implies, are in the central of the city mentioned. This makes them easy to find. The stations are also near the most desirable points of interest in town.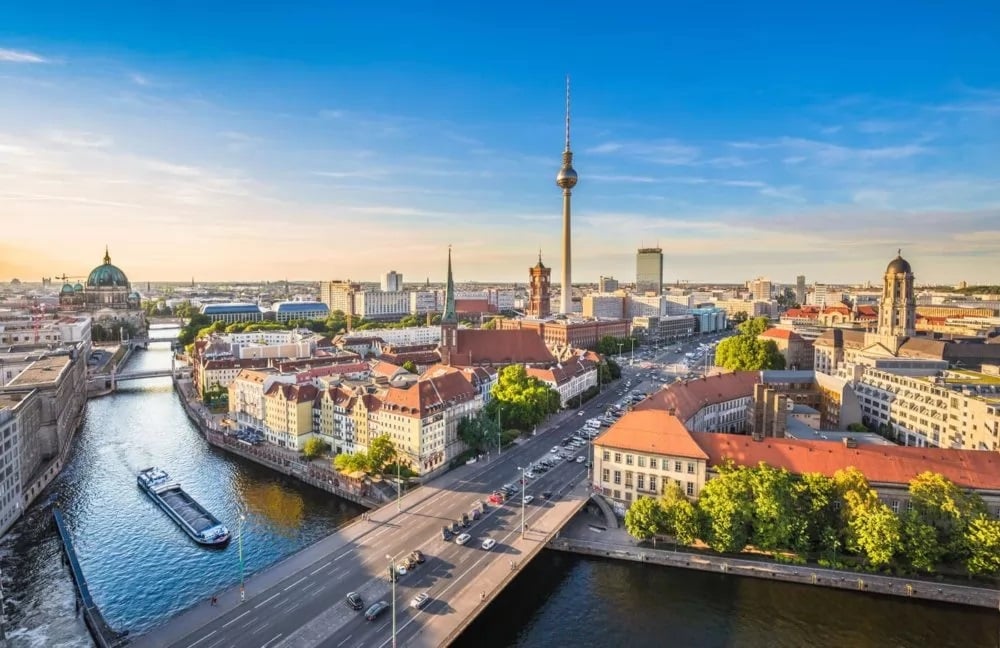 Germany by Train with Deutsche Bahn
The Deutsche Bahn is Germany's principal state-owned train company. If you want to discover Germany by train, the fastest trains are the ICE train. The ICE train offers electrical outlets at the seats, free Wi-Fi, meals, and special locations for quiet train travel. There are a number of different ICE railways with the ICE Sprinter being the fastest.
Train through Eurorail is a great way to travel domestically around Germany. There are a number of different types of trains available. First, there are trains that connect the distant regions. There are express regional trains and regular regional trains. Some of those connections include (with express times):
Berlin – Munich (6 hours)
Berlin – Frankfurt (4 hours 10 minutes)
Berlin – Hamburg (1 hour 45 minutes)
Berlin – Cologne (4 hours 30 minutes)
Hamburg – Frankfurt (4 hours)
Hamburg – Cologne (4 hours)
Hamburg – Munich (6 hours)
Frankfurt – Munich (3 hours 35 minutes)
Frankfurt – Cologne (1 hour 15 minutes)
Munich – Cologne (4 hours 35 minutes)
There are also regional Bahn trains. These are slower trains that stay closer to home and link big cities to smaller towns in the area. They make many more stops.
Now, the 49 Euro Deutschlandticket has been valid since May 1, 2023. As a 49-Euro ticket, it is valid throughout Germany on public transport and regional trains and is sold as a monthly cancelable subscription. For the equivalent of €1.63 per day, it can be used on all regional trains, suburban trains, subways, streetcars and buses throughout Germany.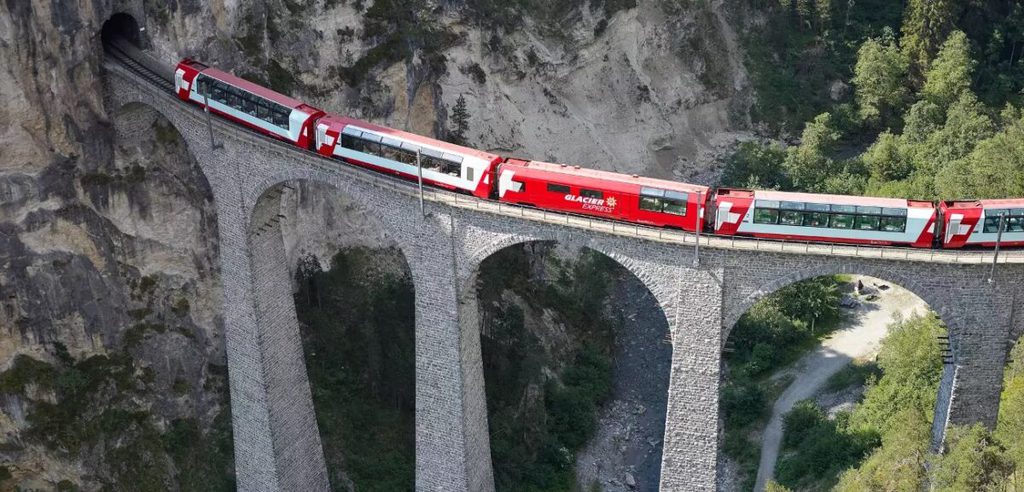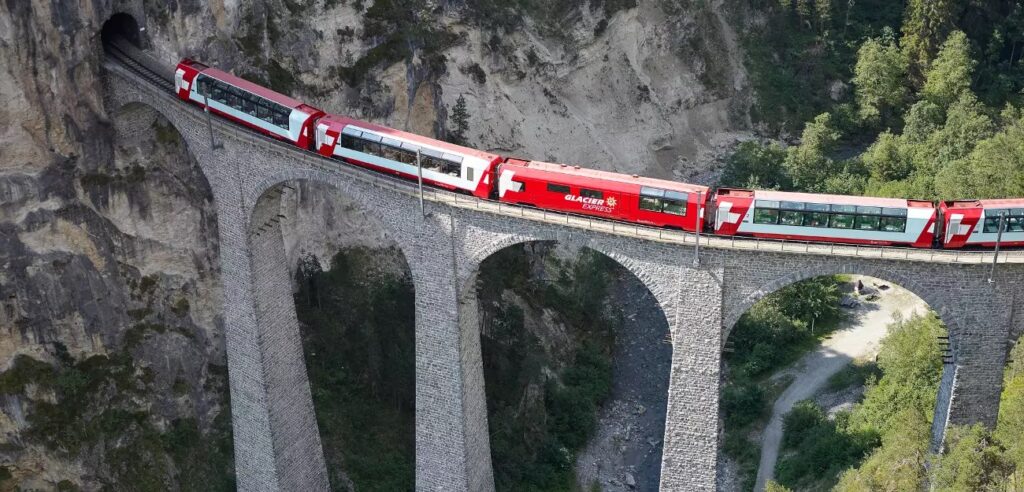 Switzerland by Train
The Swiss Travel System network is the Swiss system of trains, boats, and buses to help you get around the country. When planning to discover Switzerland by train, look into the Swiss Travel Pass and the Swiss Flexi Pass to help you get the best rates possible. This is ideal if you plan on doing a lot of travel during your trip. There are also tourist train rides (as described above) that give you the opportunity to see the country in a unique and comfortable way. These lines are outside of the Swiss Travel System.
No matter where you plan to go in Europe, you should consider using rail as your primary form of travel. It gives you the opportunity to enjoy the gorgeous beauty that your destination has to offer while you travel. It also tends to be faster than driving and far less expensive than flying. If you plan ahead and choose the best routes for your vacation, it can help you see as much as possible.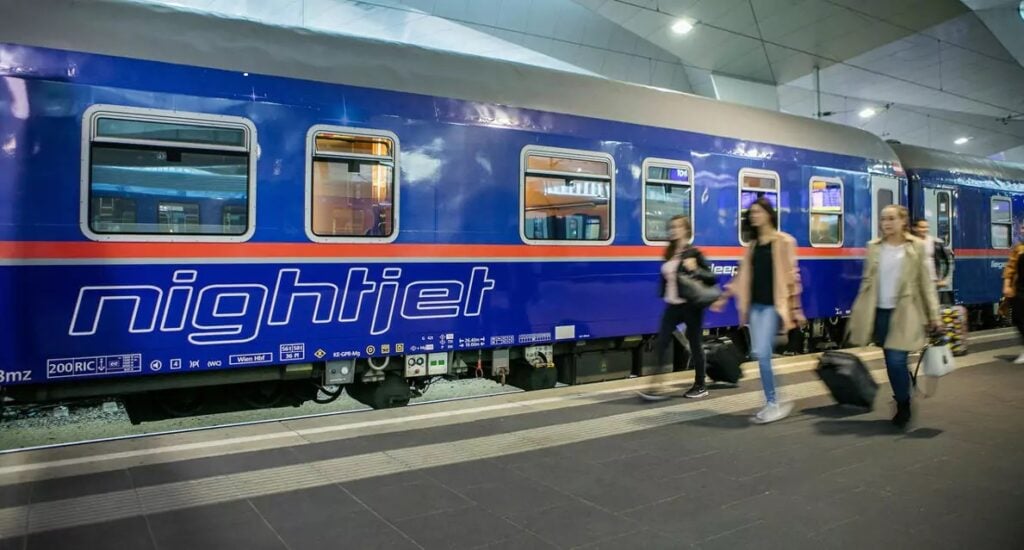 Austria by train with ÖBB
The OBB is Austria's principal state-owned train company. The high speed rails are the Railjet and Nightjet. The cities connected include Vienna, Salzburg, Graz, and Innsbruck. The line also goes international. You can also reach Zurich and Basel in Switzerland, Hamburg, Berlin, Cologne, Frankfurt, Düsseldorf, and Munich in Germany, Florence, Rome, Verona, Lake Garda, Milan, Venice, and Bologna in Italy, and Brussels in Belgium. If you're on the Nightjet rail, you can ask about special sleeper trains to help you get where you want to go without being disturbed at night. There's no better way to see Austria and the nearby areas than high-speed rail.
Spain by train with Renfe
Train travel in Spain is an exciting encounter. It is more of an adventure than just traveling from one station to another. Do you cherish the panoramic view on transit? There is a beautiful scenic landscape along the journey that will make the traveling experience better and relaxing. Also, high-speed trains, escpecially between Barcelona and Madrid, are reliable and fast to take you to your destination effectively and conveniently. Spain boasts of one of the unique train systems in the world.
Train travel allows you to tour the country of Spain and view its magnificent physical features. You travel easily with the modern and complete transport network. Generally, the train network system is the largest in Europe hence the high popularity among the people living in cities like Madrid, Barcelona, Seville, Malaga, and Bilbao. With Eurail passes, traveling is affordable with fantastic promotions.
Before you embark on using train travel, it would be best to get familiar with the top providers and utilize the most appropriate service. The country has a primary train travel provider known as Renfe. It operates nationally. Is it a monopoly? No. Another significant and popular train provider is Renfe Ave. The latter has partnerships with a France corporation known as the SNCF. It helps them to create a harmonious way to have international travel to France with direct routes.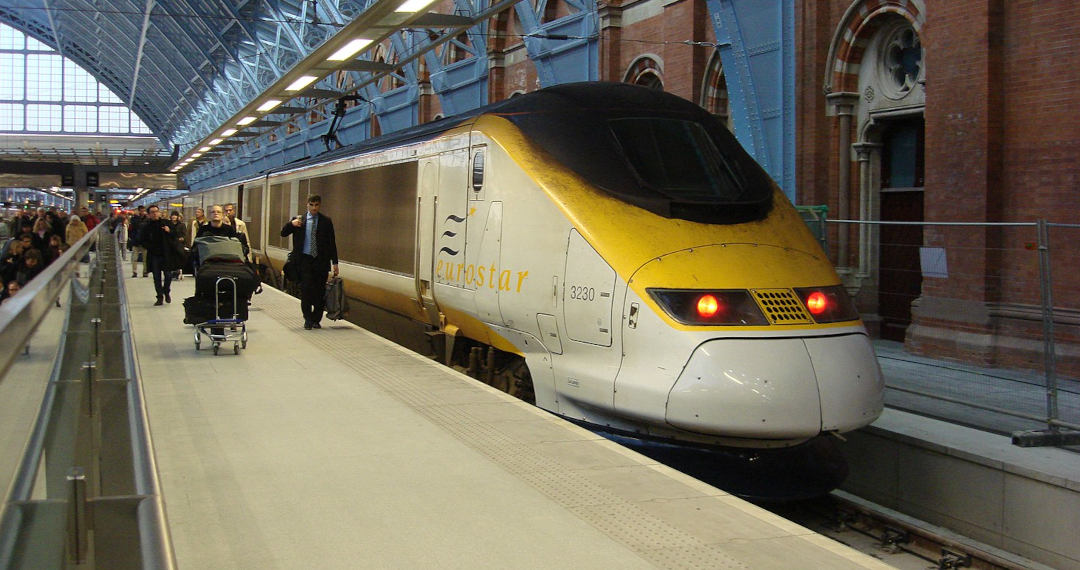 Eurostar London – Paris
Eurostar are high-speed passenger trains that travel through the channel tunnel and connect Paris and London, Lille and Brussels. The journey from London St. Pancras to Paris Gare du Nord takes only 2 and a half hour.
These are high-speed passenger trains that travel through the channel tunnel and connect several Europe countries. The trains connect Lille, Brussels, Paris, and London. Eurostar became operational in 1944 and since then has been offering quality rail services to the above-named cities. The high-speed passenger trains move through France, UK, France, to mention but a few countries. The high-speed passenger trains attain speeds of up to 300km/hr. Eurostar Trains are quite fast, and the Rail system is well built to accommodate such high-speed. The journey from Pancras to Gare du Nord takes only a few hours on the fastest London to Paris train.
Netherlands and Belgium by train with Thalys and Eurostar
There are two main high-speed rail train systems that support the Netherlands and Belgium: Thalys and Eurostar. The Eurostar, as mentioned above, travels to London. The Eurostar can also help travelers get from Netherlands to Belgium in 1 hour and 49 minutes. Thalys can also take you from Brussels to Paris in 1 hour and 22 minutes. It can also help travelers get from Brussels to Netherlands. Check the websites for more information.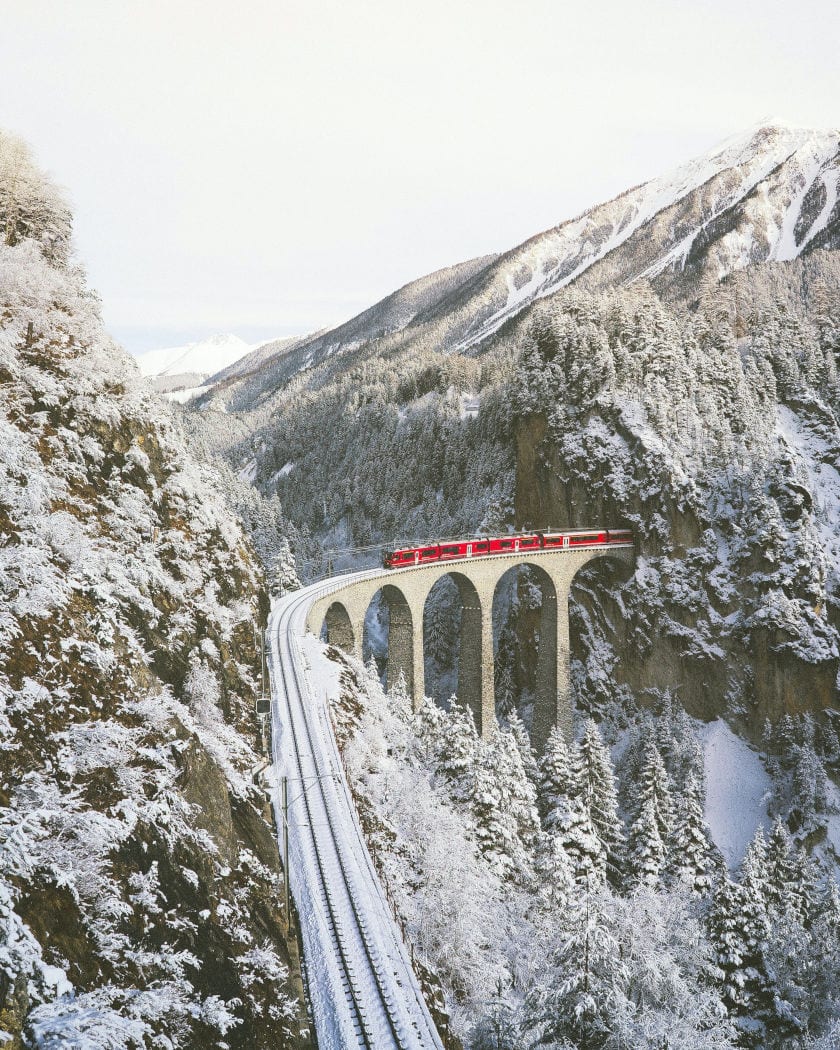 Best Scenic Trains in Europe
One of the great advantages of taking a train in Europe is that you get to see all of the sights. Plan for some beautiful experiences in advance by knowing which train rides are known for being particularly scenic. Here are some of the most stunning train rides in Europe.
Glacier Express
The Glacier Express runs between Zermatt in Switzerland and St. Moritz in Switzerland. Zermatt is on Matterhorn Mountain, and St. Moritz is on Piz Bernina Mountain. Going between two mountain resorts, the sights will be some of the most magnificent you see as you rail Europe. There are moments where you will be high up in the sky. There are also spirals around the way.
Bernina Express
The Bernina Express connects Chur, Switzerland to Tirana, Italy. The main point of this train is for sightseeing since it is one of the most scenic routes in Europe. The train runs through the Alps. There are guides in a variety of different languages.
There are express trains for people who do not wish to stop at every single station. Once you get to Tirano, there are buses to other popular tourist destinations, so take advantage of the transportation available to you.
Trains at Cote d Azur (France), Amalfi Coast and Cinqueterre (Italy)
One of the most scenic trains is the route from Cote d Azur to Amalfi Coast in Italy. One of the great things about this route is that it gives you the opportunity to cover a large portion of land as you rail Europe. Traveling such a long distance, you get a wide range of different scenery to enjoy.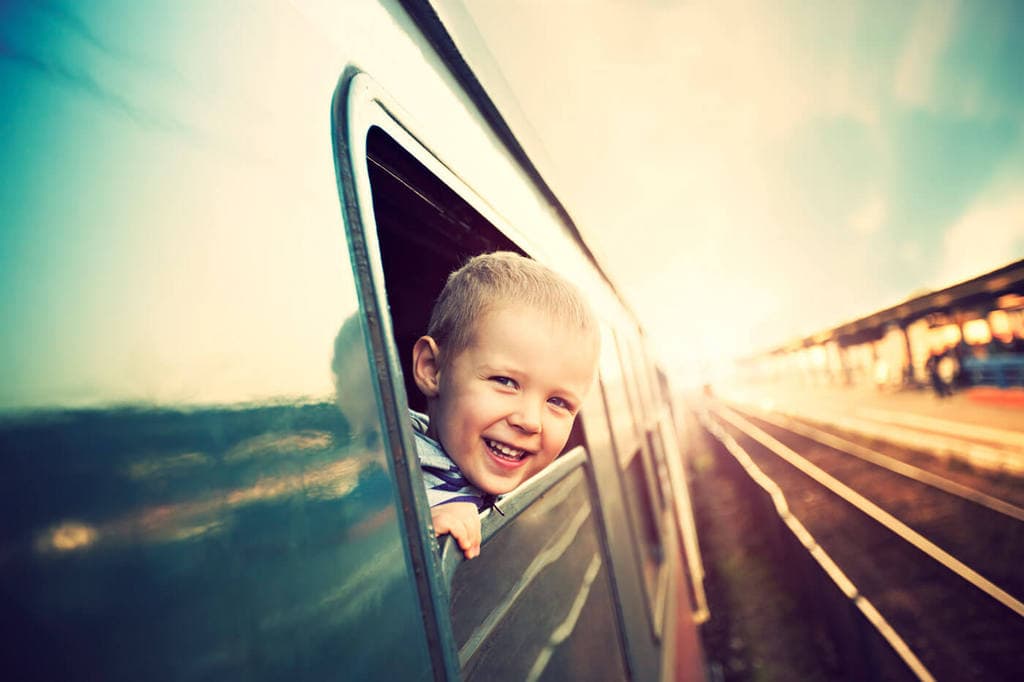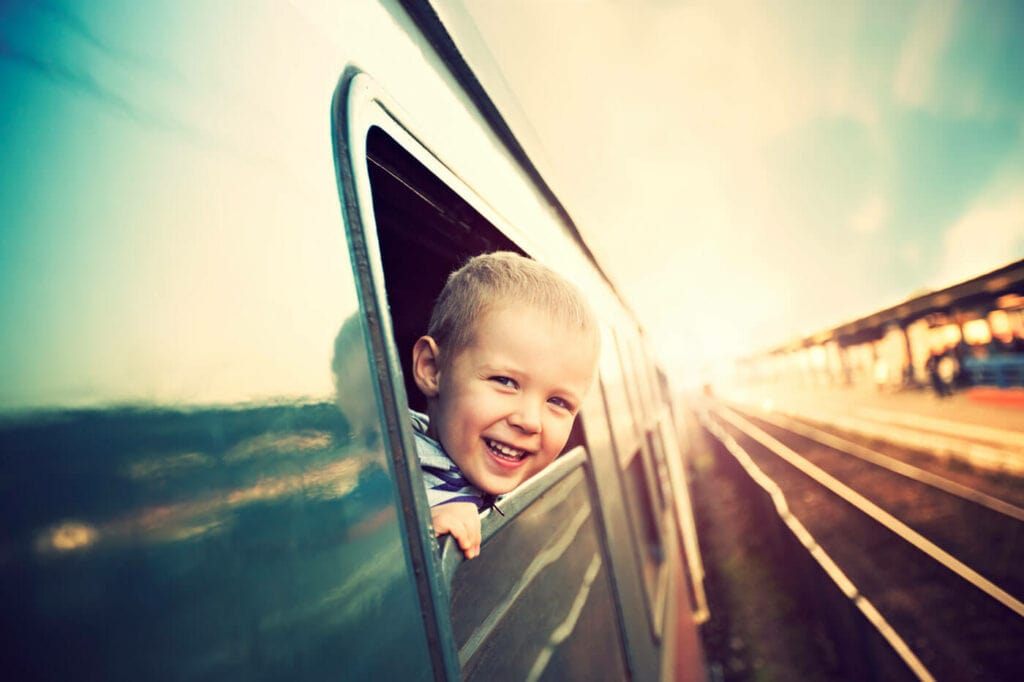 Popular Train Routes in Europe
London – Paris
The Eurostar high-speed train is the best way to travel from London to Paris. The good news is that there are no stops in between. It is a direct trip. The trip takes 2 hours and 16 minutes. You can actually head to the city for the day and then come back all in the same day. Just anticipate about four and a half hours of travel. There are about 13 railways running each and every day. Prices vary depending on when you purchase your ticket, so plan well in advance. You also have the option to pick from first class or second class cabins. Here is a link to the exact timetable to help you plan your trip as you rail Europe.
Paris – Barcelona
Going from Paris to Barcelona is about a 7 hour and 45 minute ride. There are two railways per day. You'll be traveling on RailEurope. This trip also gives you the opportunity to get great sights of the French countryside as well as the sea. You may even spot a flamingo.
Paris – Amsterdam
Rely on Trainline to get from Paris to Amsterdam. Trains depart from the Paris Gare du Nord station and arrive at the Amsterdam Centraal (Central) station. The journey is usually just a little longer than 4 hours long. There are roughly 26 trains running every single day. Ask about first class accommodations to ensure you have a great experience as you rail Europe.
Paris – Brussels
When traveling from Paris to Brussels, you can expect to get there in less than two hours. You will leave from Paris Nord station and arrive at Bruxelles Midi station. You will travel on a Thalys train. Train tickets start as low as $58 with RailEurope.
Barcelona – Madrid
You have two options when traveling in Spain from Barcelona to Madrid– an AVE high-speed train or a regional train. The high-speed trains can get you there in about three hours. The regional train can take up to nine hours. You need to take this into consideration if you have limited travel days. The average train ticket with Omio will cost you $129, but a rail pass can get you better rates. There are five railways every day.
London – Manchester / Liverpool
There's much more to see in England than just London. Take a trip out from London to Manchester/Liverpool. Trainline can get you there in just about three hours. There are also plenty of railways with more than 60 running every single day. You will get on the train at Euston station in London and get off at Liverpool Lime Street station.
Rome – Florence
When looking for a train company in Italy you have ItaliaRail or Eurorail for Italian trains to get from Rome to Florence. The cheapest tickets are as low as $17 dollars, but high speed trains will be more expensive. You can get there in an hour and a half with a high-speed train. There are over sixty railways running each and every day.
Berlin – Munich
Rail Europe is there to help you explore different parts of Germany by going from Berlin to Munich. This trip can take anywhere from 6 hours and 15 minutes to 7 hours and 15 minutes. There are 19 railways a day running about every hour. The cheapest tickets can be $33. At this price, you will be taking the regional train. This could involve multiple travel days. If you want to get there faster, you will be riding on the ICE- the fastest train of the train system in Germany.
Where to find Timetables for European Train?
To plan properly, you need to know when you should expect railways to show up. In many situations, you are lucky since the railways run regularly. This is especially true on train rides between major cities. In between major cities, most railways run at least every hour. Of course, you can't always rely on this. It's wise to make a point to check the times for yourself before you head to the European train station. In most cases, you can simply check the website to get the information you need. Just be careful that you verify you are checking on the right day and the right direction.