Italy is an amazing country with a lot to see, discover and explore. There is no better way to navigate around the country than through train travel. Italy is famed for its top-notch railway system that is well constructed, managed and maintained. Trains, tickets, popular routes and the Italy Rail Pass: Here is everything you need to know about how to discover Italy by rail.
Italy by Train: Short Info
Italy by Train – Short Info
Fastest trains
Frecciarossa, Italo
Main train operators
 Tenitalia
Cheapest Ticket
Tickets from €9,90
Popular Routes

From Rome to Venice
From Florence to Milan
From Pisa to Florence
From Milan to Zurich and to Paris
From Turin to Paris and to Lyon
From Turin to Venice
From Rome to Florence
From Rome to Naples
An Introduction to Italy by Train
Italy, among other things, has amazing cities which are marvelous and eye-catching. Through navigating the country via train, you can explore and witness the beauty of these cities. The cities include Naples, Florence, Venice, to mention but a few.
Also, there are several train companies in Italy that constantly work towards bringing new ideas and development to the railway system.
The companies include the state-owned Trenitalia, which has a fast train by the name Frecciarossa. Another Italian train is Frecciargento. Trenitalia was funded in 2000 and has since risen to greater heights. The company has had numerous recognitions, and this is no doubt due to its quality and high-speed trains and train services in Italy. The company's Frecciarossa is a high-speed machine that connects Italy and the rest of Europe. The train is famed for its time consciousness and flexibility. Boarding and alighting are quite easy, and you get to your destination without the worry of delay. The train has several guided routes. Some include; Milan to Bologna to Florence to Rome to Naples, and finally Salerno.
Another Italian train company is Italo, which offers high-speed trains on the routes from Milan to Salerno and from Turin to Venice. These routes include stops in various cities such as Bergamo, Florence, Rome, Udine, Bolzano, and Naples.
If you want to discover more of Europe by train, read our full guide How to rail Europe or, when it comes to tickets, our guide to European Train Tickets.
Frecciarossa: The fastet Italian train
The Frecciarossa from Trenitalia is a high-speed machine that connects Italy and the rest of Europe. The train is famed for its time consciousness and flexibility. Boarding and alighting are quite easy, and you get to your destination without the worry of delay. The train has several guided routes. Some include: Milan to Bologna to Florence to Rome to Naples, and finally Salerno.
Frecciarossa features
The Frecciarossa trains are made for comfort and also consider the disabled. Some of the features on these magnificent Frecciarossa trains include
Air conditioner
Well-maintained Toilets
The Disabled Facilities
A table and charging sockets.
Above all these features, the Trenitalia Frecciarossa trains are made for high-speed for timely delivery through train travel. These Frecciarossa high-speed trains are oftenly in high demand and may require you to be alert and make preparations as early as possible to ensure no conveniences are caused. Also, the trans are divided into several cabins with different standards depending on which clients may prefer best.
The 4 Frecciarossa classes
Standard Class: The standard class features eco-leather reclining armchairs arranged in rows of two, a special luggage zone, and at-seat food service.
Business Class: The Frecciarossa Business Class features enormous reclining leather armchairs arranged in rows of 2+1, a welcome service, and a quiet carriage.
Premium Class: This class features extremely comfy leather reclining seats arranged in the same layout as the standard class, extra luggage space, and free newspapers and magazines.
Executive Class: The Trenitalia Frecciarossa Executive Class is the most exclusive class option.
Frecciarossa speed
Trenitalia's Frecciarossa and Frecciarossa 1000 trains are the fastest trains in Italy, reaching top speeds of 300 km/h and 400 km/h respectively.
Frecciarossa routes
Frecciarossa trains run along 4 routes in Italy:
Turin – Milan – Bologna – Florence – Rome – Naples – Salerno
Milan – Reggio Emilia – Bologna – Rimini – Ancona – Pescara – Termoli – Foggia – Bari – Brindisi – Lecce
Venice – Padua – Bologna – Florence – Rome – Naples – Salerno
Milan – Brescia – Verona – Vincenza – Padua – Venice
Other Trains in Italy
Frecciargento
The Fracciargento is one of the Italian train regional trains by Trenitalia and is one of the high-speed trains of Italy. It attains a high-speed of 200km/hr. The train passes through Venice, Leece, Verona, to mention but a few cities. The train has first-class cabins and 2nd class cabins as well. Train tickets for this strain can be acquired via various sites, which have been discussed in this article. The principal routes include Venice to Florence to Rome.
Frecciabianca
Frecciabianca is a Trenitalia Italian train that is quite behind their counterparts, Frecciarrossa and Frecciargento. Frecciabianca attains speeds of 150km/hr. Also, they have several amenities, including a bar counter and air conditioning. Frecciabianca tickets come with seat reservations. The routes taken by these trains include Milan to Rimini to Ancona all the way to Pissa then Rome. The trains have a first-class and 2nd class.
Intercity Trains
This Italian train by Trenitalia requires mandatory seat reservations, excluding those with Eurails. They are quite slower than the Frecciarossa. The principal routes taken by this train include Rome to Pisa to Milan. There are other regional trains in the country. These regional trains are used for domestic travels. The regional trains are unpopular. Regional trains are of low speed.
Italo
Another Italian train company is Italo, which offers high-speed trains on the routes from Milan to Salerno and from Turin to Venice. These routes include stops in various cities such as Bergamo, Florence, Rome, Udine, Bolzano, and Naples.
From UK to Italy by Eurostar
Are you traveling to Italy from the UK? Then the best option is the Eurostar train. It is quite effective and very affordable fare rates. The Eurostar is efficient in that it covers many routes and depending on your destination. You will enjoy the view of several cities, including Paris. The Eurostar ticket and fare range from around 52 pounds and 72 pounds for a return ticket fare. The principal routes include London-Paris and the to Milan Italy, which is a great city full of life and adventure. From Milan, you can access a variety of cities, including Florence, Verona, and Venice. Generally, the Eurostar covers several routes, and you can choose which suits you best and evaluate fare rates. There's the Eurostar passing through Switzerland which passes through Paris then a train to Geneva, Basel, Zurich and finally to Milan. The fare for this route is quite high, but the experience and adventure are well worth your while. Depending on your schedule, you may choose the best Eurostar and enjoy the ride.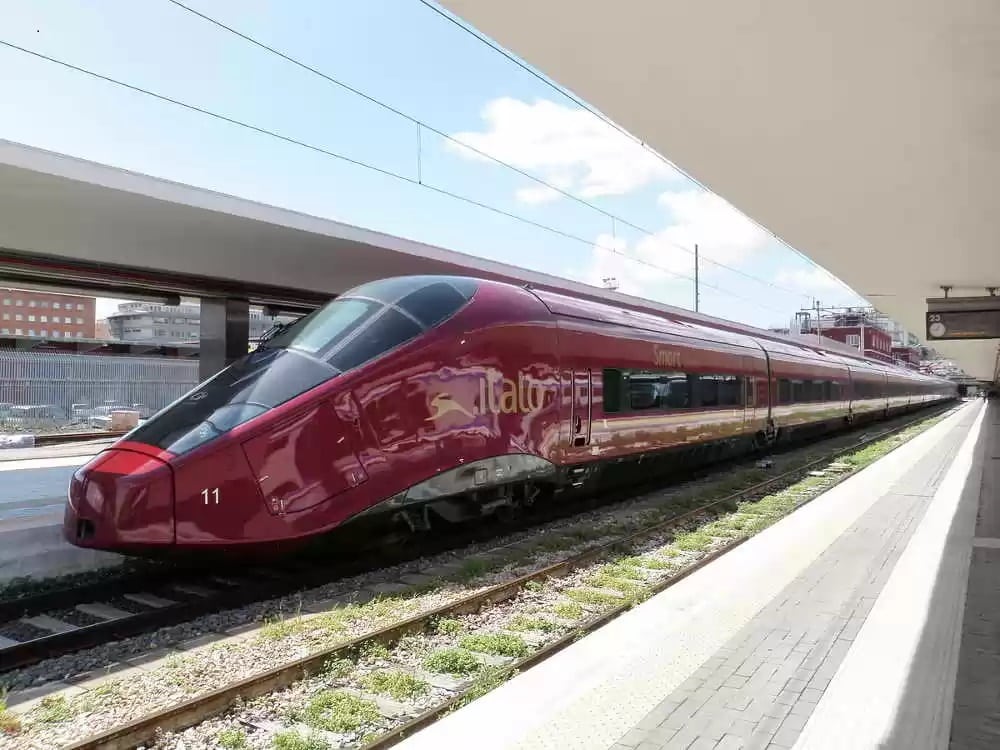 Buying Your Train Ticket
Where to buy? When buying train tickets, several online platforms can be of great assistance. A good example is omio.com. The platform provides self-explanatory ways to pay for your desired train tickets with fares in pounds, dollars and euros.
What to consider? When buying train tickets, you need to have an actual plan and consider the fare and routes that you will be taking in order to get the right train tickets and reduce the chances of any inconvenience. Bookings may vary with the period, thus the need to be alert and regularly check the sites for any updates.
Do I need to book my train ticket in advance? For short-distance regional trains in Italy, there's no need to book in advance. But the long-distance trains leike Frecciarossa, Frecciargento, Frecciabianco, InterCity and the italo trains require a seat reservation in advance. It can happen that a specific connection is fully booked. Additionally, it's cheaper to book in advance. Booking opens 4 months ahead.
How to get discounts? Trains tickets have different rates for kids and younger kids, that is, below the age of 4 travel for free. Be flexible with your train ticket booking and account for lunch hours or any stops that you may need. It is advisable to book train tickets earlier and take advantage of cheaper rates before prices fluctuate. You may use credit cards and phones to pay for the tickets. However, some charges may arise depending on the train tickets booked. Ticket fare may be for first-class or 2nd class.
How to pay your ticket? You need only confirm your route and know which site best suits you. Ensure you are timely and do ample research to ensure smooth operations and timely services. There are options in those sites where you can trace your routes and know whether to book one or several train tickets fare.
| Type of Ticket for Trains in Italy | Price |
| --- | --- |
| Trenitalia Ticket | from €9,90 / 19,90€ / 29,90€ |
| Italo Tickets | from €15 |
| Italy Rail Pass (use of all trains for a certain amount of days, starting from 3 days in one month) | from €110 |
Eurail Pass – Italy Rail Pass
To make your train commutation an easy experience, it is best to secure convenient train tickets better known as Eurail Pass. These rail passes are designed to be used only by international visitors.
Eurail can open up Italy, the birthplace of the Roman Empire and the heart of the Renaissance. Visiting the Colosseum in Rome or Pompeii will give you glimpses of life two millennia ago. Rome is called the Eternal City and you will see why as you wander the Roman Forum and visit the Pantheon.
Then on to Venice, the city of canals and bridges and gondolas. Treat yourself to a ride down the Grand Canal. Visit St Mark's Basilica, a magnificent cathedral. You mustn't forget the Leaning Tower of Pisa and the city of art, Florence, the Amalfi Coast and Capri. There is more than can be seen in a year so choose wisely.
Italy rail pass /
Days per Month

Price
3
$142
4
$171
5
$198
6
$224
8
$269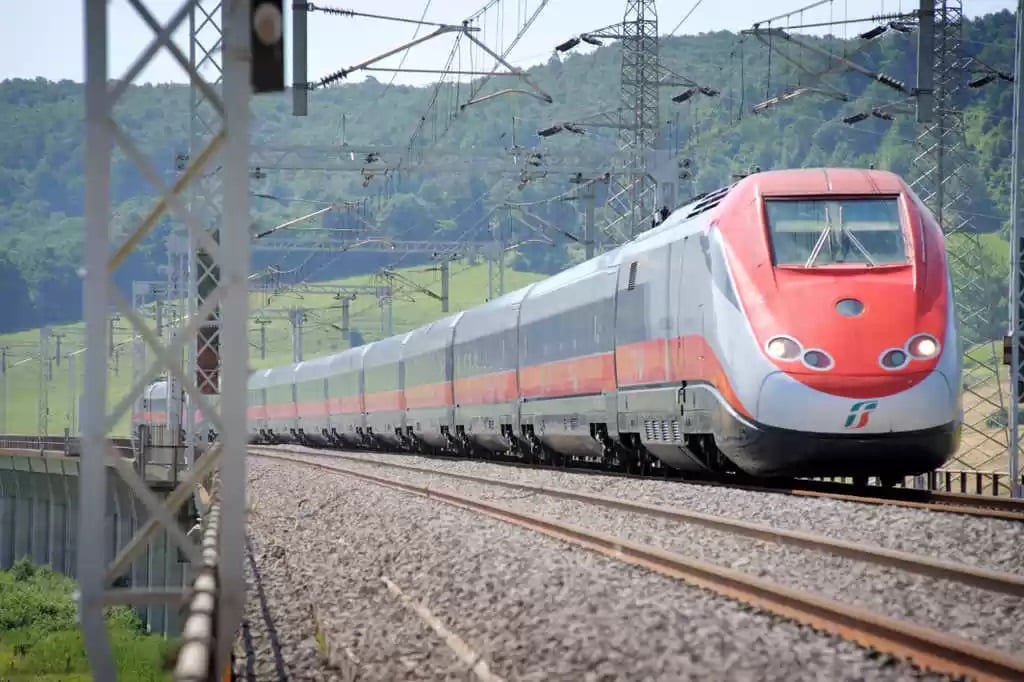 The Italian Rail System
The rail system in Italy is divided into a Complimentary rail system, Fundamental lines and node lines. The fundamentals are well maintained and are the busiest are often frequented by high-speed trains. The Complimentary rail system is less busy and is frequented by regional trains. The guidelines, on the other hand, provide a channel link for the other two rail systems.
The Italian regional trains include Regionale by Trenitalia and the Regio express by Trenord, among others. Italy has many major train stations, including Rome, Venice, Naples, Milan and Turin. These cities have a major influx of rail travelers. An example, Naples has over 40 million rail users per year. Naples hosts the 6th largest station.
The biggest Italian Train Stations
Naples: (Statione Napoli Centrale): Trains from Naples are mostly operated by Trenitalia, although there are some competitor trains as well. Ticket booking in Naples is easy. You can access tickets through Italiaril.com and Raileurope.com. From Naples to other cities in Italy, you can get prices as low as 10 euros. After buying a ticket, you immediately get a seat reservation corresponding to your ticket. Seat reservations come automatically after buying a ticket. From Naples, you can get a train to all major cities across Europe and in Italy, including Venice. The city is frequented by high-speed trains.
Milan (Statione Milano Centrale): The city has a great train station known as the Centrale. The station is remarkable, and you can connect to many cities across Europe through the station. From here to other Italian cities, like Venice and Naples, train tickets cost about 20 pounds.
Rome (Stazione Roma Termini): The Rome terminal is an advanced station that hosts several amenities, including wifi, lounges, ATMs and ticket machines. In addition, it is strategically located, and one can have access to good restaurants and hotels and several other spots in the city. In addition, from this station, you can travel to various cities in Italy like Venice and also travel to other European cities such as Paris. This main station is known as Rome Termini. Rome also has more stations, namely, Rome Tiburtina and the Rome Ostiense. It is also frequented by high-speed trains.
Italy by train in a nutshell
When you decide to travel through or to Italy, make careful plans and objectives. Book early tickets, as mentioned earlier, to avoid rush hour prices. Choose the best cabin and train that you require. You may choose either first-class or 2nd class depending on your liking. Each cabin comes with its own advantages, but it goes without saying that the 1st class cabin is nicer. In addition, making further pans like hotel booking and food is important while traveling by train. Ensure the station you go to has access to such amenities to avoids any inconveniences through your travel.
Ensure you validate your regional train tickets before boarding in Italy. It is a requirement that should be complied with. Check on the Trenitalia website on what is and isn't allowed in trains in Italy to ensure you don't land yourself in trouble. All in all, the train system in Italy is quite advanced and offers the best travel experience. Due to the pandemic, some guidelines have been put in place, and it is always best to visit the Trenitalia website and review the guidelines update. The cities in Italy, such as Venice, are magnificent and present numerous opportunities to learn and discover a new kind of fun.
Do I Need to Make Seat Reservations?
In addition, while traveling in Italy with the Trenitalia Frecciarossa and the Frecciargento, you need seat reservations. Seat reservations are necessary for travel, and the fare is quite cheap. Most trains require seat reservations in Italy hence the need to properly plan yourself. Traveling into and out of Italy using the Eurostar, you require a Eurail and rail pass. Eurail and rail pass is a ticket that allows movement through European countries, including Italy. A Eurail is a must-have for the purpose of train travel. Eurail and rail pass is affordable across many countries, including Italy. A rail pass allows you to travel anywhere in Europe.
What are the most popular train routes in Italy?
Turin – Milan – Bologna – Florence – Rome – Naples – Salerno
Milan – Reggio Emilia – Bologna – Rimini – Ancona – Pescara – Termoli – Foggia – Bari – Brindisi – Lecce
Venice – Padua – Bologna – Florence – Rome – Naples – Salerno
Milan – Brescia – Verona – Vincenza – Padua – Venice
 Milan to Salerno
Turin to Venice
From Rome to Venice
From Florence to Milan
From Pisa to Florence
From Milan to Zurich and to Paris
From Turin to Paris and to Lyon