If you're looking to explore Canada by rail, you've come to the right place! In this comprehensive guide, we'll provide an overview of Canada's vast rail network mostly run by VIA Rail Canada, including information on major train companies and their routes. Plus, we'll give you tips on how to book your ticket online. So what are you waiting for? Let's get started!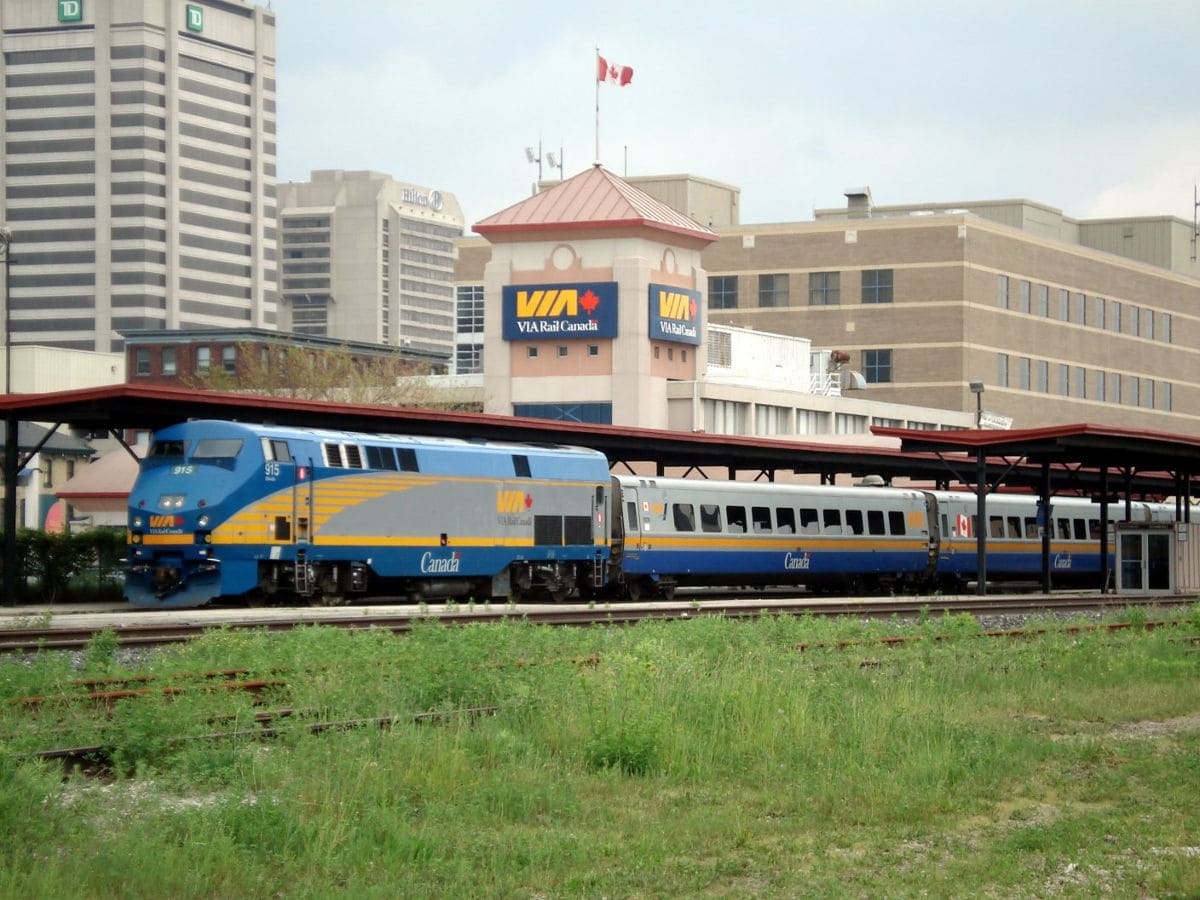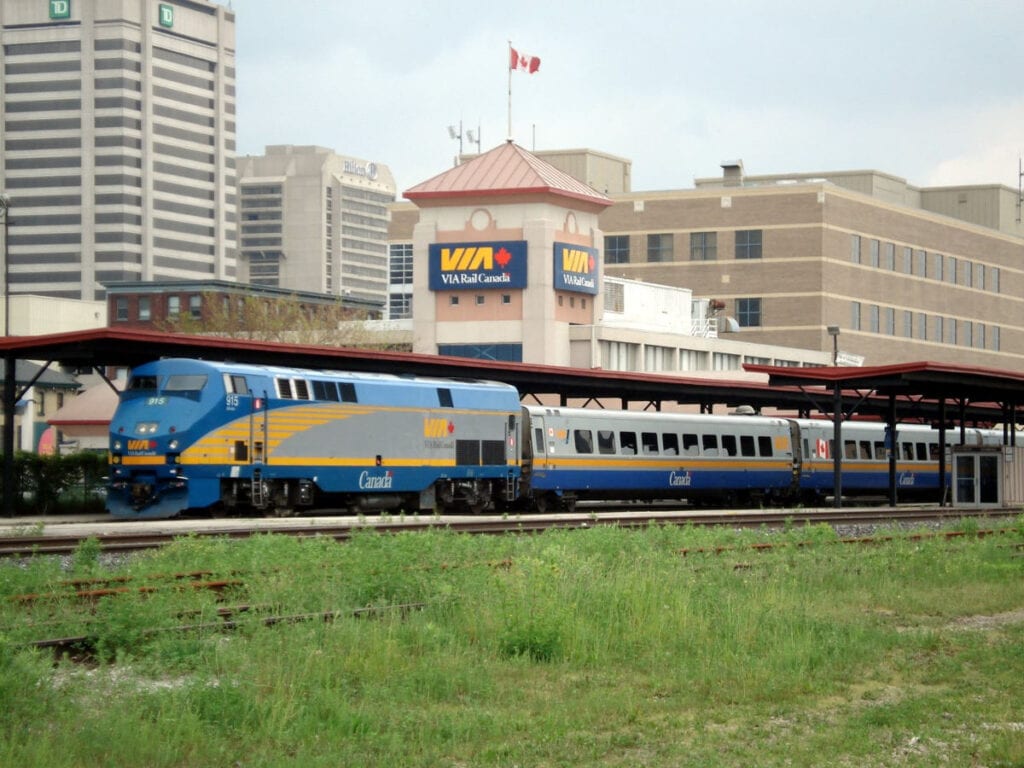 VIA Rail – Canada's principal train company
VIA Rail Canada is the country's main provider of passenger rail services. It operates trains in all provinces except Prince Edward Island, with a network that stretches from coast to coast. VIA Rail offers both long-distance and regional services, carrying over 4 million passengers each year. Popular routes include the Canadian, which runs from Toronto to Vancouver, and the Atlantic, which links Montreal with Halifax. VIA Rail operates several scenic routes through the Canadian Rockies and along the St. Lawrence River. In addition to its regular services, VIA Rail also provides charters and special event trains. These include The Polar Bear Express, which runs to a remote town in Northern Ontario, and The Great Canadian Adventure, a transcontinental journey that takes passengers.
VIA Rail History
VIA Rail is the primary train service in Canada, running routes across the country from coast to coast. The company has a long and storied history, dating back to 1881, founded as the Canadian Pacific Railway. Since then, VIA Rail has undergone several changes, including a major restructuring in 1977 that saw it become a Crown corporation. Today, VIA Rail provides an efficient and eco-friendly way to travel, with modern trains that offer comfortable seating, ample legroom, and stunning views of the Canadian landscape. Whether you're looking to explore the Rocky Mountains or the Atlantic Coast, VIA Rail is an ideal way to see everything that Canada has to offer.
VIA Rail operates over 12,500 kilometers of track, making it the second-largest rail network in North America (after Amtrak in the United States).
VIA Rail in Numbers: track length, passengers, and routes
VIA Rail is Canada's primary train company, linking over 500 communities across the country. With over 12,500 kilometers (7,800 miles) of the track, VIA Rail carries nearly 4.8 million passengers on over 500 trains each year. The company offers various routes, including cross-country journeys, regional services, and specialized tourist trains. VIA Rail also provides connecting service to Amtrak in the United States for passengers looking to explore even more of North America by rail. Whether you're looking to travel for business or pleasure, VIA Rail offers a unique and convenient way to see Canada's diverse landscape.
VIA Rail – Book your ticket now!
| VIA Rail route | Price |
| --- | --- |
| VIA Rail Canadian, Toronto – Winnipeg – Jasper – Vancouver | $865 CAD |
| VIA Rail Océan, Montreal – Halifax | from $39 CAD |
| VIA Rail Intercity Toronto – Ottawa – Montreal | from $39 CAD |
| VIA Rail Toronto – Niagara Falls | from $39 CAD |
Amtrak, CN Railway, CP Railway 
In addition to VIA Rail, there are more companies in Canda offering train services. Read all about it here:
Amtrak – America's national passenger railroad
Amtrak is the United States' national passenger railroad, providing service to over 500 destinations. Amtrak operates a fleet of over 300 trains, including long-distance routes that span several states and regional services that connect smaller cities and towns. Whether you're looking to travel across the country or take a short day trip, Amtrak has the right train for you. Tickets can be booked online or through a travel agent.
You do NOT need a visa to travel to Canada by train if you come from the US. All you need is a valid passport. If you are coming from another country, please check the requirements for your specific nationality. For example, citizens of Mexico will need a visa to enter Canada.
What else do I need to know about train travels in Canada?
When booking your train ticket, you will be asked to select a class of service. Economy class is the most basic and affordable option, while business class offers more comfortable seating and additional amenities. First-class is the top-tier option and includes access to exclusive lounges and other perks. No matter which class you choose, you're sure to have a comfortable and enjoyable journey on the Canadian rail network.
So there you have it! A comprehensive guide to Canada's rail network. Whether you're looking to travel for business or pleasure, the Canadian rail network has the right train for you. And with convenient online booking, it's easy to get started on your next adventure. Bon, voyage!
Finally, if you're looking to explore Canada by rail, there are a few things you need to keep in mind. First, make sure you have a valid passport. Second, familiarize yourself with the different railway companies and routes in Canada. And third, book your tickets early to get the best possible price. You can have an unforgettable Canadian rail adventure with a little planning and research.